3D metal sticker is a new type of adhesive metal logo sticker, metal adhesive labels, which uses refined nickel and silkscreen printing to highlight brand. The product has bright colors and smooth edges. Also, it is not easy to fade, waterproof, and antifouling. Also, it is easy to paste and very convenient to use.
In fact, the 3D metal sticker is a new and popular label. And it is the most popular decoration in the market in these years. At the same time, using this metal sticker will help your product look more refined and beautiful. Besides, it can improve the grade of your products. Meanwhile, the 3d metal sticker is eye-catching. Thus, compared with other personalized sticker labels, it can better highlight the brand image. So the advertising effect is good. In addition, it is beneficial to your brand in opening the market.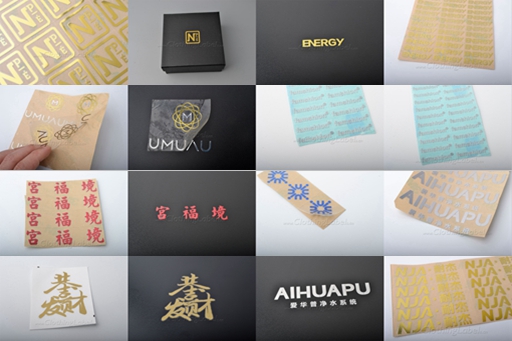 Features of the 3D metal sticker
Material: metal, nickel;
Type: 3D adhesive LOGO sticker;
Label type: main labels;
Color: silver (metallic nickel color), gold, gun color, black nickel color, partial color, color matching, etc.;
Shape: circle, square, rectangle, oval, irregular shape, etc;
Process: electroplating, painting, silkscreen, etc;
Surface effects: glossy, matte, brushed, grid pattern, three-dimensional, twill, 3D, multi-color imposition, etc;
Usage: for decoration;
Scope of application: bags, packing boxes, gift boxes, shoes, wine bottles, leather, paper, mobile phone cases, glasses, display stands, home appliances, furniture, equipment, sports equipment, cups, glass products, etc.;
How to use the 3D metal sticker?
First, cut off the sticker and tear off the transfer film from the back;
When sticking the film, align the position and stick the product; Then, press from the front side for 3-4 seconds; flatten and keep it flat, so that the film and the box are fully attached;
When tearing off the outer protective film, tear it from the upper left corner to the lower right corner, and try to peel off the logo.
We supply the custom 3d metal sticker. Hence, any color or size is available at your request. Moreover, many customers use it in packaging foldable box, gift boxes, and other products like bottles. Accordingly, you only need to order some metal stickers. Then, paste them on your products. Consequently, this not only makes the effect realistic but also saves costs.
In order to save your precious time, please inform the size and quantity first. Similarly, if your design file is ready, please send it or the logo image first. Therefore, our business colleagues can quote you accurately and quickly. Similarly, the price will depend on your actual size, quantity, and other requirements. Thank you!
Contact us by E-mail or WhatsApp