Hang tag with customized logo is an easy way to distinguish clothes from brands to brands before spread clothes. From the hang tags, we can see some create idea for the brand and logo.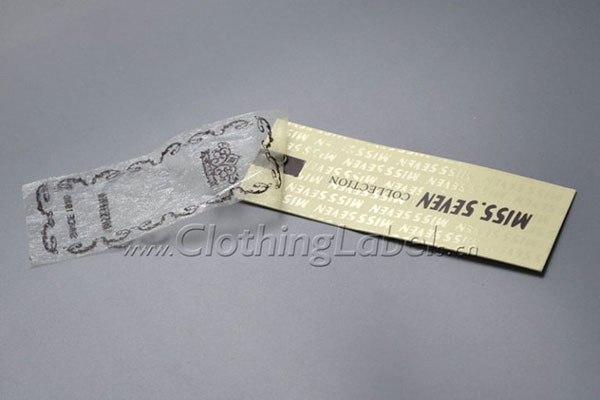 Some hang tag with lace maybe will be used on lace dresses to show the material of the dresses is lace, which show the dress and brand is elegant even from the hang tag.
Some cotton hang tag maybe will be used on cotton clothes, which shows the uniformity of the brand cotton idea.
The main hang tag material we used is paper, some use thicker paper, some use thin paper, some hang tag only with logo printed, some hang tag shows more details, like the website and company address, etc..
From the hang tag, we can see the brand idea in some degree, maybe you can like a clothing brand from a simple hang tag first!