Hanging garment bag is semi or full-length zipper, hook, and loop, designed to organize closet, bedroom to keep suits or other clothes safe, and wrinkle-free. So, you can customize it in various sizes and colors. In addition, all the types are available. It is durable and made of many eco-friendly materials. Such as PEVA, canvas, non-woven fabric, etc. Besides, we can print your logo or product information on the garment bag. But, there will be a small hole on the top for the hook of the clothes hangers. The periphery will equip with good full-length front zippers for easy access.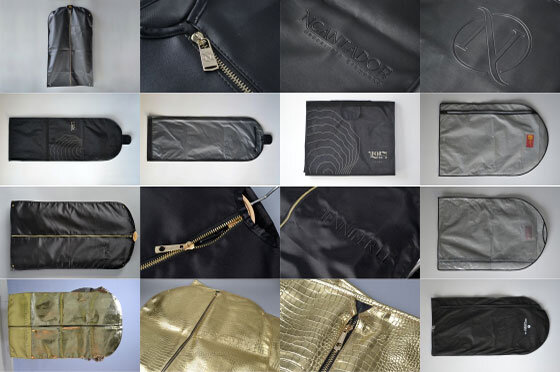 You can send us your art file with the logo, we offer a free design for you.
Why choose custom Hanging garment bag?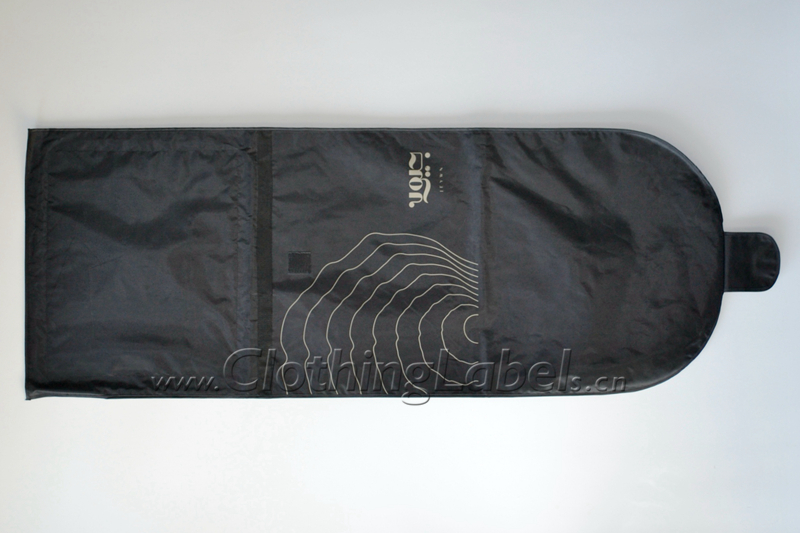 The water-proof hanging garment bag is ideal for storing suits. And you can use it in wardrobes, cloakrooms, and drying racks. Importantly, it can not only maintain clothes for long-term preservation.
But it saves space in the wardrobe, making your wardrobe orderly. Apart from this, it can fold once or twice. And its 3D design on the top fits the hanger. So that the collar will not stain or deform. In addition, the garment bag is thick and unbreakable. Then, it is green for the environment. Hence, it is an ideal choice for storing seasonal suits, jackets, fur coats, dresses, etc.
Our hanging garment bag can keep your clothes in perfect condition without wrinkles. Similarly, the easy-to-access zipper can be easily stored.
For example, many clothes can store in each bag to help you make the most of the storage space.
Besides, our clothing bags are recyclable and easy to clean. Moreover, we can wash it in water by hand or wipe it with a clean rag. And it will not deform after washing and drying. Thus, the life of the clothes will extend.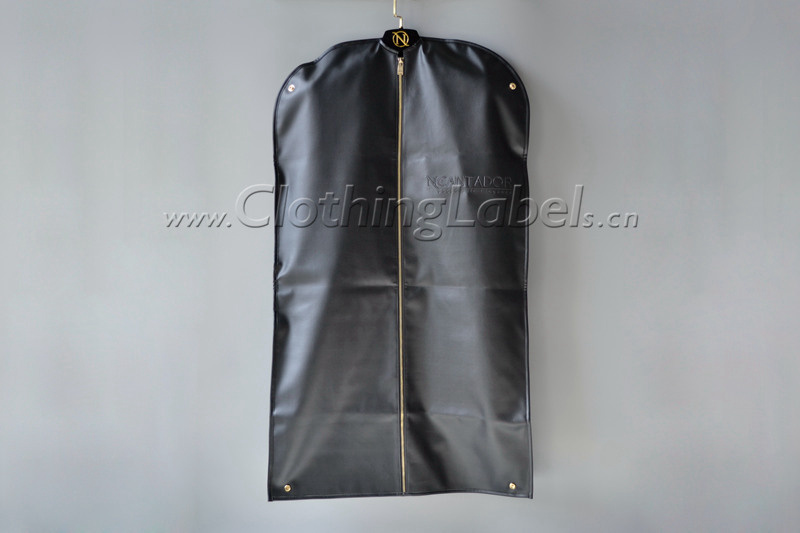 Three types of sizes

1. The small bag (above the hips) can be used for man's shirts, shorts, jackets, short sleeves, a woman's sweaters, short down jackets, leather jackets, etc.
2. The medium bag (above the knee) is suitable for man's short suits, coats, and woman's mink coats.
3. The large bag (above ankles) can be used in suits, ladies' dresses, tuxedos, uniforms, trousers, dresses, long down jackets, jeans, long coats, etc.
Details of hanging garment bag
1, Material: EVA, PEVA, leather, plastic, polyester; non-woven fabric, canvas, etc;
2, Size: any sizes are available;
3, Application: Wardrobe / Coatroom / Clothing Bar;
4, MOQ: 100pcs;

Advantages of hanging garment bag

Dust-proof and moisture-proof;
Easy to store and save space;
Washable; small hole for hanger;
Not easy to break and fade, and environmentally friendly;
Fully sealed and increase the wardrobe space;
Eye-catching logo design;
Convenient storage and safe packing;
Recycling to use;
FAQs
1, What's the price to customize with my logo?
–The price depends on your custom size, color, technics, and quantity. You can send us your art file, we make a free design for you.
2, What is the bulk production time and shipping time?
–Bulk goods are about 10 to 20 days. Shipping time is 3-6 business days by express.
3, What profile is needed when production?
–Pls, send us vector logo files, like PDF, AI, ESP, CDR, or original files from PSD. If you have no art file, we offer free design for you.
4, Can we get free samples?
–Yes, you can. Our samples are free, you just need to pay the shipping cost.
5, What is the order process for getting your custom hanging suit bags?
–First, we need to discuss basic information with each other. Such as size, color, material, quantity, technics, etc. Then our product expert will give you the price and invoice. Then, you can pay. After you pay, we will make the design for you. After you confirm the design, we can arrange the bulk production. The production time is about 5 to 15 business days.
Photo gallery OF hanging garment bag
Free Design | Free storage service | One-to-One Support | One-Stop Purchasing
supply & wholesale custom hanging garment bags with logos for your branding!
-we are professional custom bag maker & wholesaler
Our Product Experts will guide you through every step of the custom process.