Hanging garment bag with full-length zipper, hook, and loop is designed to organize closet, bedroom, which keeps suits or other clothes safe, and wrinkle-free. Our product can be customized and various sizes and colors are available. It is durable and made of many environmentally friendly materials, such as PEVA, canvas, non-woven fabric, etc. Your logo and product information can be printed on the front of the garment bag. There will be a small hole on the top for the hook of the clothes hangers. The periphery is equipped with high-quality full-length front zippers for easy access.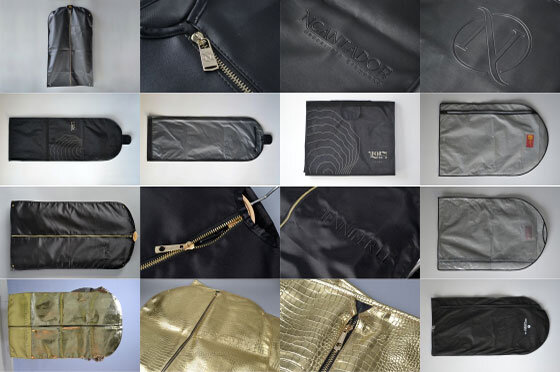 The water-proof hanging garment bag supplied by clothinglabels.cn is mainly used for storing suits. And it can be used in wardrobes, cloakrooms and drying racks. It can not only maintain clothes for long term preservation but also save space in the wardrobe, making your wardrobe orderly. It can fold once or twice. And its three-dimensional design on the top fits the hanger so that the collar is not stained or deformed. In addition, the garment bag is thick and unbreakable, and it is environmentally friendly. It is an ideal choice for storing seasonal suits, jackets, fur coats, dresses, etc.
Our hanging garment bag can keep your clothes in perfect condition without wrinkles. The easy-to-access zipper can be easily stored. Multiple clothes can be stored in each bag to help you make the most of the storage space. Besides, our clothing bags are recyclable and easy to clean. They can be washed in water by hand or wiped with a clean rag. And it will not be deformed after washing and drying, so the life of these clothes can be extended.
Three types of sizes:
1. The small bag (above the hips) can be used for man's shirts, shorts, jackets, short sleeves, a woman's sweaters, short down jacket, leather jackets, etc.
2. The medium bag (above the knee) is suitable for man's short suits, coats, and woman's mink coats.
3. The large bag (above ankles) can be used in suits, ladies' dresses, tuxedos, uniforms, trousers, dresses, long down jackets, jeans, long coats, etc.
Details of hanging garment bag:
1, Material: EVA, PEVA, leather, plastic, polyester; non-woven fabric, canvas, etc,
2, Size: any sizes are available.
3, ApplicationWardrobe / Coatroom / Clothing Bar
4, MOQ: 100pcs
Advantages of hanging garment bag:
1, Dust-proof and moisture-proof;
2, Easy to store and save space;
3, Washable; small hole for hanger;
4, Not easy to break and fade, and environmentally friendly;
5, Fully sealed and increase the wardrobe space;
6, Eye-catching logo design;
7, Convenient storage and safe packing;
8, Recycling to use;
Quotation:
1, Reference sample from hanging garment bags' photos or other places.
2, The quantity: our MOQ is 100pcs.
3, You can design your logo or get our help.
Contact us by E-mail or Whats App