Size labels are clothing neck labels that printed or woven on fabrics, including printed size labels and woven size labels, which use laser-cut or hot-cut way. Its material mainly includes polyester and cotton. They are made by weft and warp threads. which are ideal for clothing. The size labels are center-folded or end-folded to save enough space for sewing. They are durable enough to be washed and will not wear out easily.
Like woven labels, size labels also have a big advantage. That is, customers can choose different sizes according to their height and weight. Such a label sewn on the clothes will make the customer comfortable to wear. Size labels are suitable for jeans, coats, sweaters, hats, and others. They help improve the customer's shopping experience. It is beneficial to enhance brand image and popularity. Welcome, use our label tags to convey your product information clearly and safely.
We supply custom size labels as customers' requests. Your logo and product text can be printed or woven into different colors. These labels are clearly printed and have long-lasting colors. All the colors can be finished by warp threads or printing machine. You can send us your design art files like the brand logo and your requirements. The edge of the labels will be soft and never fade.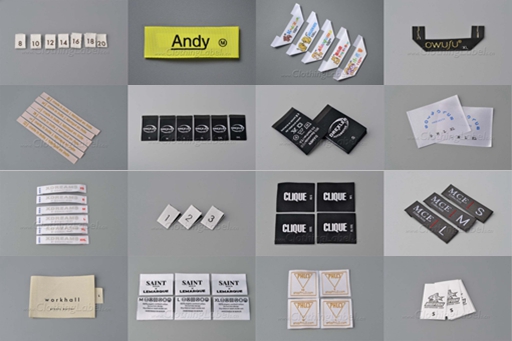 Features
Size/color: As customers' requests.
Technique: laser-cut, hot-cut.
Materials: polyester, cotton, satin.
Application: ideal for sweater, coats, dresses, jeans, shirts, hats, kids & baby clothing, etc.
Folding way: central-fold, end-fold.
Advantage: soft feeling, durable, washable, wearable
Quotation of the size labels
Reference sample from our photo gallery or other places.
The MOQ is 100 pcs.
Please send us your logo or design if you have or get our help.