PVC bags are plastic containers made from polyvinyl chloride, and we wholesale custom handbags, cosmetic bags, tote bags, or zipper bags from PVC. PVC is the second largest commodity of plastic. These bags have flexible shapes and strong strength. And they are widely used for packaging clothes, gifts, jewelry, etc.
PVC bags are water-resistant. This trait makes PVC duffle bags suitable for use around the pool or on the beach. They keep your stuff dry. Secondly, they are easy to clean. Once there is dust, you just need to wipe it off with a damp towel. Mostly these bags serve the need of securing the garment as they can prevent the package from dust and scratches. But, their prices are more expensive than OPP bags and PE bags. More importantly, these bags enable you to print pictures and text to deliver your message efficiently.
Custom PVC bags are a practical accessory many will easily use for packaging items. From PVC hanger bags to shopping bags, We have them in various shapes and uses. You can print with the color of your choice as well. And their closure type can differ according to the need. Zips, heat seal, re-sealable, and openings are some methods for securing the bag lids. Our custom PVC bags can help market a business advertise a product, and give a voice to your message.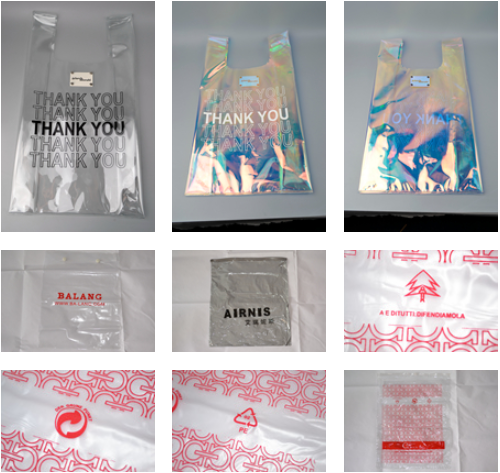 Features of PVC bags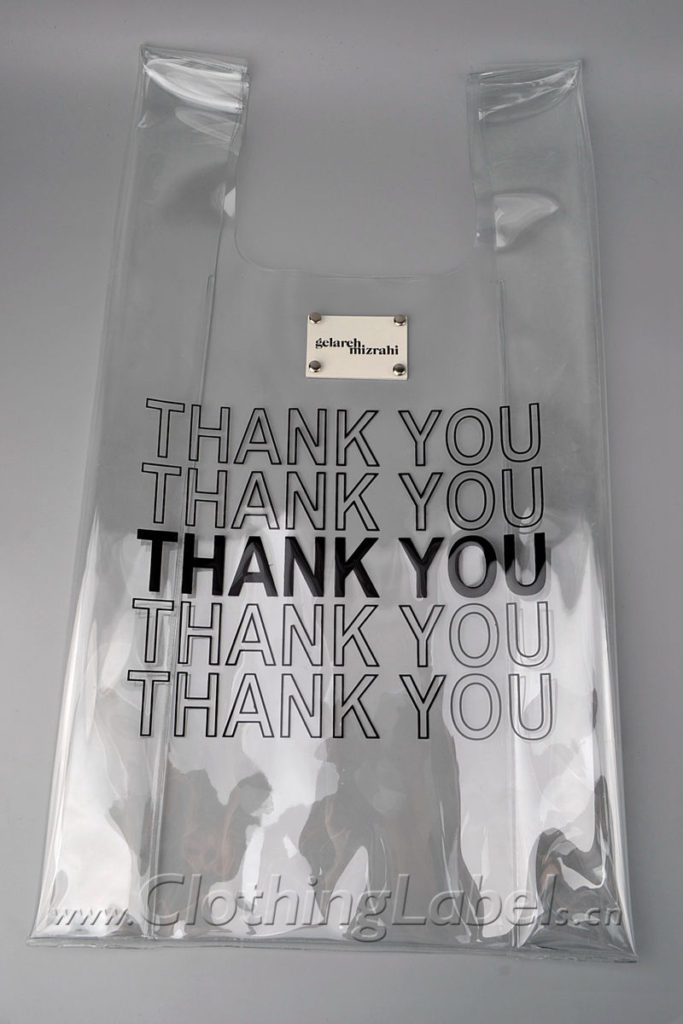 1. Rich in color.
The PVC bag has a unique gloss. And the naked eye looks like it has its own flash effect. Although this bag is cheap, the finished product looks very stylish. And it is popular among people. Yet, the material of the bag will be lighter. Hence, it is one of the main reasons why it is popular among women. Besides, it is comfortable without pressure.
2. Durable.
PVC bag is resistant to weather, chemical rotting, corrosion, shock, and abrasion. Therefore, It is a great choice for many clothing brands.
3. Cost-effective.
PVC bag is favored as its material is very competitive in terms of price. This value is also enhanced by the properties. Such as its duration, lifespan, and low maintenance.
FAQs of PVC bags
1, What's the price to customize?
–The price depends on your custom size, color, technics, and quantity. You can send us your art file, we make a free design for you.
2, What is the bulk production time and shipping time?
–Bulk goods are about 10 to 20 days. Shipping time is 3-6 business days by express.
3, What profile is needed when production?
–Pls, send us vector logo files, like PDF, AI, ESP, CDR, or original files from PSD. If you have no art file, we offer free design for you.
4, Can we get free samples?
–Yes, you can. Our samples are free, you just need to pay the shipping cost.
5, What is the order process for getting your custom PVC bags?
–First, we need to discuss basic information with each other. Such as size, color, material, quantity, technics, etc. Then our product expert will give you the price and invoice. Then, you can pay. After you pay, we will make the design for you. After you confirm the design, we can arrange the bulk production. The production time is about 5 to 15 business days.
Free Design | Free storage service | One-to-One Support | One-Stop Purchasing
Customize your own PVC bags with brand logos!
we are professional manufacturer and supplier and we offer free design
Our Product Experts will guide you through every step of the custom process.