Woven patches are badges made of tight weaves thinner threads on top of a fabric backing, and we supply custom woven patches with logos for clothing brands. These patches are stitched with continuous design to achieve logos and images on the fabric. We make patches on the same looms as woven labels. So, it has an elegant feel and fine detail. Besides, it has also the classic look of an embroidered patch. Our patches can be made in a standard shape or die-cut to a custom shape. Similarly, we also offer custom backing options such as heat seal, iron-on, pressure-sensitive, and Velcro. In conclusion, the patches are suitable for clothes, hats, bags, jackets, caps, backpacks, etc.
Compared with embroidered patches, woven patches achieve finer detail in both design and text. For more information, please check the difference between woven and embroidered patches. So, they are great for those who look for detailed and high-resolution patches. Firstly, due to the patch being woven, they have a smooth surface with no raised texture. Secondly, the patches use thinner threads that are woven together instead of embroidered onto fabric. Then, the woven ones show every detail of the design and patterns. In addition, the woven one will have 100% thread coverage without a cloth background showing. Thus, it gives them an extremely luxurious look.
We design various shapes of custom woven patches. For example, round, square, rectangular, etc. Besides, we recommend simple laser cutting rather than embroidering the edges for patches with complex edges. Similarly, we can weave various custom patterns on the patches. However, we can max woven 7 colors patches. Our patches are wholesale and ship globally wide. Such as the USA, UK, Canada, France, South Africa, Egypt, Pakistan, etc. And we get the STANDARD 100 by OEKO-TEX for woven labels.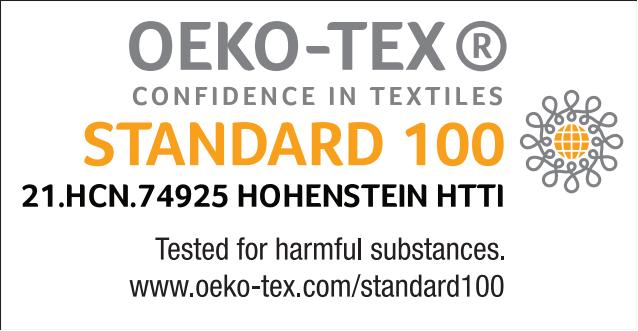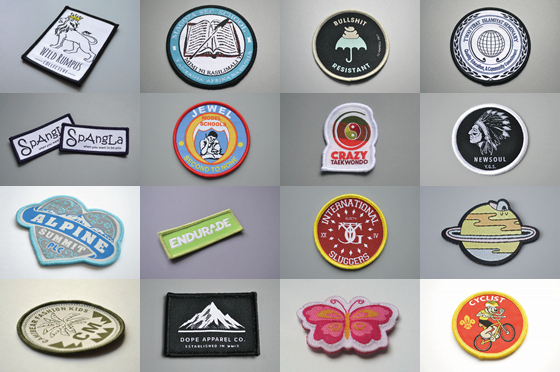 Adhesive-backed woven patches for clothing, hats, bags-no minimum
Details of Custom woven patches for clothing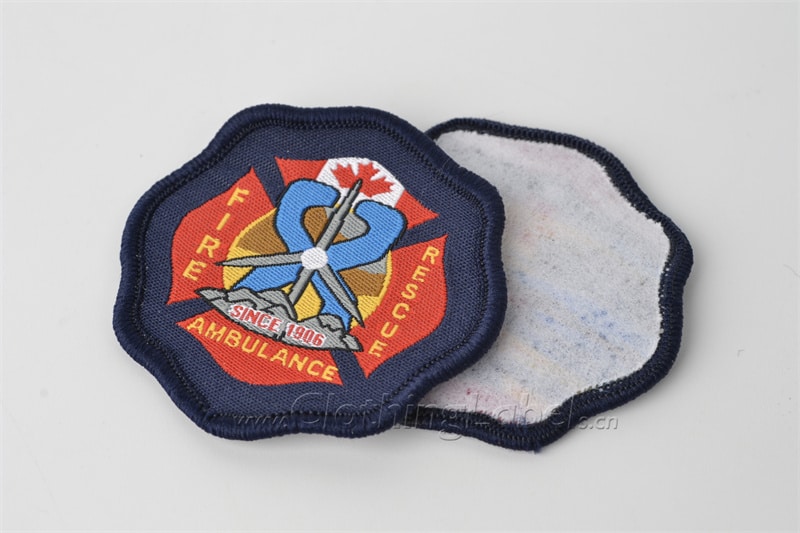 Material: polyester, twill Fabric, canvas, cotton, etc;
Backing: iron-on backing, hot melt adhesive backing, loop & hook(Velcro)fastening, no backing(sewing), magnet backing, safety pin backing, etc.
Color or Sizes: Customized.
Shape: standard shape or die-cut to a custom shape.
Artwork: PDF, AI, PSD, CDR, etc.
MOQ: No MOQ(minimum quantity).
Tips for woven patches & woven badges
Woven patches are the same as woven labels. Above all, it is all woven and has a smooth surface and no raised texture.
The height of the smallest letters could not be smaller than 2mm.
Max number of colors in 7 colors, including the background color.
Also, we can make gradient colors, but there would have color differences.
We Can do an overlock edge or embroidery edge or no edge, just cutting with backing on the back. In addition, the overlocked edge is 3 mm fixed, and could not use for irregular shapes.
The backing on the back only has white or black color.
It can be sewn on, ironed on with glue, or have Velcro on the back.

How do assemble the adhesive-backed woven patches onto the hat?
FAQs
1. What is the bulk production time and shipping time?
– Bulk production time is 7-12 business days. Shipping time is 3-6 days by express.
2. What profile is needed when production?
– Please send your artwork in CDR, ESP, AI, or PDF format.
3. Is sampling available?
– Yes, the sampling fee is 50usd. Then, the sampling time is 5-7 business days.
4. How to attach to the fabric?
– Such as sew-on, iron-on, hook, and loop.
5. Can we get free samples?
– Yes. Samples are free, so you just need to pay the shipping cost.
6. How to handle woven patch edges?
– Overlock or embroidered edge.
7. How I would go about ordering your product?
Step 1. Have a live chat with us or Email us with all details. Such as artwork, materials, size, colors, technics, destination, and payment terms. If you have no ideas, please attach our similar product pictures;
Step 2. Once received your details, we'll reply to you in a short time. And quote you the price, the freight charge, and the transfer charge;
Step 3. After you confirmed the price, we will issue the invoice;
Step 4. Make designs if you don't have them after receiving the order payment;
Step 5. If you prefer to make samples first. We will proceed with the samples after receiving your sample charge. If not, please skip step 6;
Step 6. After receiving your design or sample approval. We will start producing the bulk;
Step 7. Bulk production and inspection and handover of the goods;
Step 8. After-sales service;
You May also like
custom woven patches photo gallery
1. Reference sample from our custom woven patches' photo gallery or from other places.
2 Send your logo or design to us. Meanwhile, we offer free design of your art files.
3. If you need glue or velcro backing, please let us know.
Free Design | Free storage service | One-to-One Support | One-Stop Purchasing
Create your own personalized woven patches for clothing
-We are professional makers and wholesalers
Our Product Experts will guide you through every step of the custom process.