We provide custom leather patches embossed with logos for clothing, its material is genuine leather or faux PU leather and adds quality flair to every item. These patches are fit for a multitude of clothing such as jackets, jeans, hats, shirts, or beanies. And you can be stitch on, iron on, stick on, or velcro on them just like any other patches. The details such as names, logos, or brands present on the patch can be embroidered, embossed, debossed, and engraved.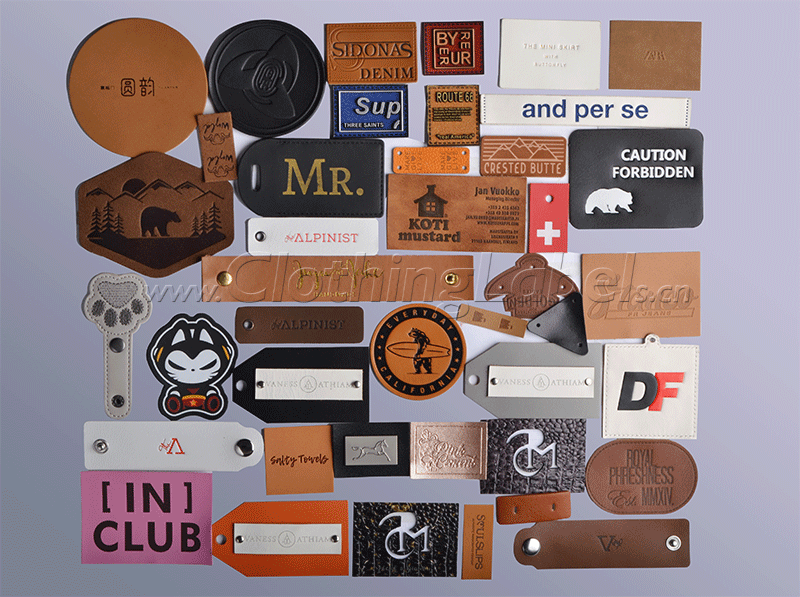 Features of custom leather patches:
Material: Genuine leather or Faux PU leather;
Techniques: embossed, debossed, laser engraved, screen or UV printed or combined techniques;
Size & Shape: Any size and shapes are available;
Shapes: square, heart, rectangle, circle, emblem, etc;
Application: Stitched on, ironed on, stuck on, or Velcro-on just like any other patch style;
MOQ: 100pcs.
Application:
In recent years, some fashion businesses use leather patches on popular hats. Such as peaked caps and woolen caps.
Customers can design personalized leather patches with unique styles. Our advanced technology promises premium quality. Advertise your business on your garments by including your detailed logo, or brand on them. Any size is at your request. We also have the capability to do foil stamps in a variety of colors including but not limited to gold, silver, red, and green. We can add a sew groove if need. Our custom leather patches are sending to the world.
Real leather patches and faux leather patches
At Clothinglabels.cn, we are good at custom leather patches with logos for over ten years. And we adopt high-quality materials for you. But we will offer meticulous free design if you haven't an art file. Besides, our factory can emboss your logo into patches.
As an affordable alternative to natural leather, we can make custom artificial leather patches. They are out of rich synthetic material. Thus, it will provide the look and feel of genuine leather. Meanwhile, they are more washable and less likely to shrink and fade.