Metal slider buckles are metal hardware for webbing belts, leather straps, bags, dog collars, like slide release buckles, belt buckles, straps buckles, etc. They are widely ideal to adjust the length of webbing. Besides, some of them are simple geometric shapes, circles, D-rings, antiques, etc.
Nowadays, metal slider buckles are one of the most common hardware choices. Meanwhile, they are ideal for clothing, bags, and other fields. Such as overalls, dog collars, backpacks, and even other places. So, they are everywhere.
These metal slider buckles are consist of strong metal, durable. But, we can use them for a long time. Moreover, they have a smooth surface and are not easy to wear. These metal buckles are easy to fix, just slide the belt from one side to the other from the middle. And then fix the ends. Whether you want to repair damaged clothes, bags, or sewn work clothes. They are very useful as replacement buckles for you. These metal buckles and fasteners are also suitable in various suspenders, belts, overalls, handicrafts, etc.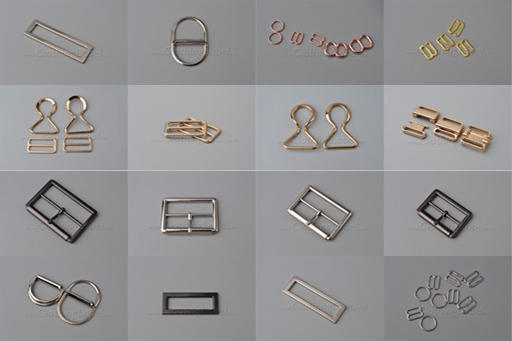 Features
Application: for making clothes, dog collars, purses, backpacks, shoulder bags, handbags, belts, shoulder straps, footwear, rifle slings, overalls,trousers, shoes, etc.
Color: brushed gunmetal black, silver, gold, rose gold, gun black, light gold, bronze, antique brass, etc.
Material: metal, alloy, zinc alloy, zinc, nickel plating, etc.
MOQ: 100pcs.
We provide different types of custom metal slider buckles. Their appearance is stylish and exquisite, which plays an important role in safety. Every part that makes up these buckles is made of good metal material. Of course, this is all to ensure that the metal accessories can be strong and durable. Any size and color are available. Among our customers, some women's clothing brands choose bold or bright colors to customize. In keeping with the brand's tone, some men's wear brands will choose a simple color or understated silver grey.
We are manufacturers and suppliers of metal slider buckles, metal labels, and metal accessories. Our customers come from the whole world. We have complete quality control, if you have any questions, please contact us, we will provide you with the best service.