3D metal sticker is a new type of adhesive metal logo sticker, metal adhesive labels, which uses refined nickel and silkscreen printing to highlight the brand. They are also called metal markers, metal foil names, and metal sticker labels. Materials include aluminum, brass, stainless, and plated alloys. The stickers give smoothed-out detailing. The 3D metal stickers are used for a variety of applications, such as clothing and instructional tags.
Firstly, the sticker has a glossy surface. It makes them suitable for wedding cards, visiting cards, gift boxes or jewelry boxes, and furniture labels besides clothing. They give the item an exclusive and high-end finish. Secondly, its strong adhesion helps it to attach to any smooth surface. Thirdly, the 3D metal stickers are water-safe and will not easily come off. There is no problem with daily cleaning. Fourthly, the name or logo on it is in high-resolution thanks to high-goal advanced printing. In addition, it is easy to attach to your products. Just peel off the release paper on the back, then attach it to the right place.
As a leading global maker and supplier of metal stickers, we offer 3D metal stickers. With our metal sticker printing, you can create stickers that stand out. Choose from a wide range of colors and sizes. Apart from the 3D version, we also have personalized sticker labels. You can customize your logo, symbol, or company name. Any way you use, custom 3D metal stickers truly provide a notable and opulent look and feel.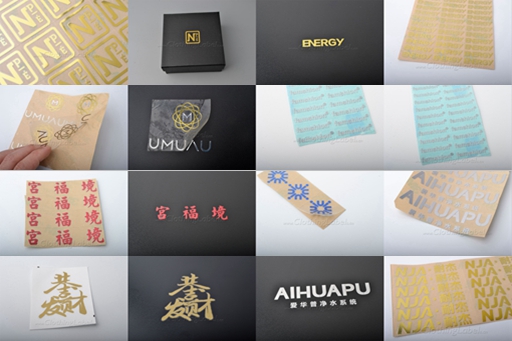 Features of the 3D metal sticker
| | |
| --- | --- |
| Material: | metal, nickel; |
| Type: | 3D adhesive LOGO sticker; |
| Color: | Silver (metallic nickel color), gold, gun color, black nickel color, partial color, color matching, etc.; |
| Shape: | circle, square, rectangle, oval, irregular shape, etc; |
| Process: | electroplating, painting, silkscreen, etc; |
| Surface effects: | glossy, matte, brushed, grid pattern, three-dimensional, twill, 3D, multi-color imposition, etc; |
| Usage: | for branding, decoration; |
| Scope of application: | bags, packing boxes, gift boxes, shoes, wine bottles, leather, paper, mobile phone cases, glasses, display stands, home appliances, furniture, equipment, sports equipment, cups, glass products, etc.; |
How to use the 3D metal sticker?
First, cut off the sticker and tear off the transfer film from the back;
When sticking the film, align the position and stick the product; Then, press from the front side for 3-4 seconds; flatten and keep it flat, so that the film and the box are fully attached;
When tearing off the outer protective film, tear it from the upper left corner to the lower right corner, and try to peel off the logo.
We supply the custom 3d metal sticker. Hence, any color or size is available at your request. Moreover, many customers use it in packaging foldable box, gift boxes, and other products like bottles. Accordingly, you only need to order some metal stickers. Then, paste them on your products. Consequently, this not only makes the effect realistic but also saves costs.
In order to save your precious time, please inform the size and quantity first. Similarly, if your design file is ready, please send it or the logo image first.  Therefore, our business colleagues can quote you accurately and quickly. Similarly, the price will depend on your actual size, quantity, and other requirements. Thank you!
FAQs
1, What's the price to customize 3d metal stickers?
–The price depends on your custom size, color, technics, and quantity. You can send us your art file, we make a free design for you.
2, What is the bulk production time and shipping time?
–Bulk goods are about 10 to 20 days. Shipping time is 3-6 business days by express.
3, What profile is needed when production?
–Pls, send us vector logo files, like PDF, AI, ESP, CDR, or original files from PSD. If you have no art file, we offer free design for you.
4, Can we get free samples?
–Yes, you can. Our samples are free, you just need to pay the shipping cost.
5, What is the order process for getting your custom stickers?
–First, we need to discuss basic information with each other. Such as size, color, material, quantity, technics, etc. Then our product expert will give you the price and invoice. Then, you can pay. After you pay, we will make the design for you. After you confirm the design, we can arrange the bulk production. The production time is about 5 to 15 business days.
Photo gallery of 3D metal sticker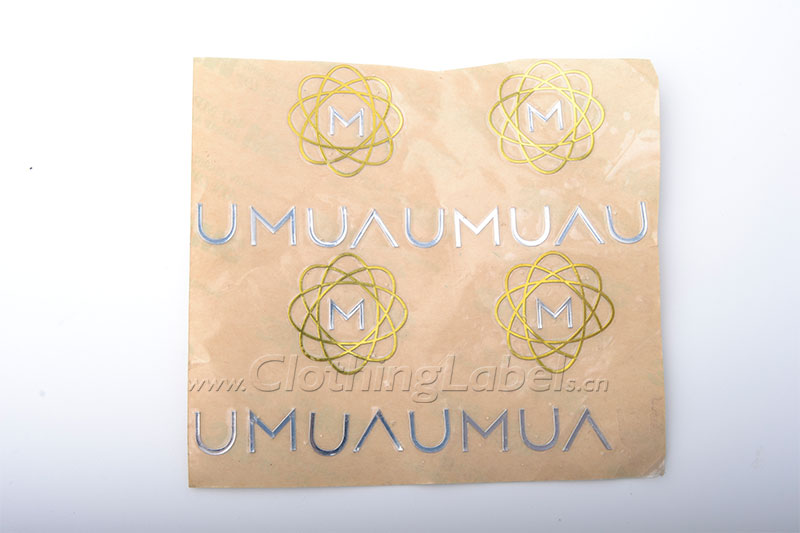 Free Design | Free storage service | One-to-One Support | One-Stop Purchasing
Custom 3D metal stickers maker & supplier
Our Product Experts will guide you through every step of the custom process.