Shell buttons are the mother of pearl button in garment, they are made of natural real shell or shell material with good look and texture for clothing brand. Each shell button has its own unique pattern design. Shell buttons are very popular among the types of clothing buttons. It can be made into different shapes and engraved the logo by machine according to different requirements.
Types of shell buttons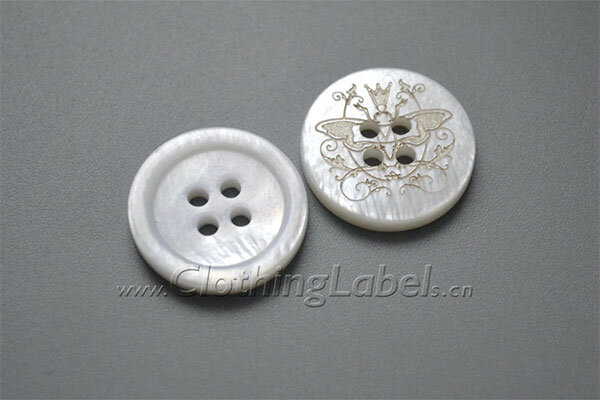 There are various kinds of shell buttons. And the more common ones are real shell, black plate shell, white plate shell, bysus shell, mas shell, conch shell, etc. Real shells, black and white plate shells are very popular, with reasonable and good prices.
Materials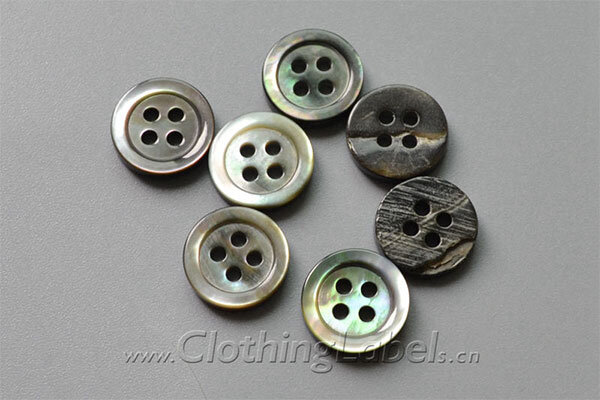 These materials include mother of pearls, abalone, real pearl, trocas shell, natural fiber, trochus shell, river pearl, akoya shell, coconut shell, natural shell, oyster shell, etc.
The materials are from nature. So the gloss and texture of each button will be different, and each button is unique!
Pros of shell buttons

These buttons are sturdy and durable, which can extend the life of clothes.
They have the brilliance of natural shells and can show the amazing beauty of nature.
They are made of eco-friendly natural materials, non-toxic and fashionable.
Custom shell buttons can meet customers' needs by engraving logo, text, or exquisite pattern.
Application of Shell Buttons
Like polyester buttons, the stunning shell buttons are ideal for fashion garments. Such as shirts, dresses, coats, cardigans, etc. It is suitable for your sewing, knitting, or craft project. They have many applications in accessories like purses, handbags, wallet, briefcases and other. The MOQ is 100pcs. They will be the perfect addition to the home decor project.