Garment trims and accessories both have important purposes during making or packaging a garment. And they complement each other and are indispensable. Together they constitute the entire process of a garment from production to sale.
Garment trims are the items for completing your clothing. It means that these functional trims are necessary for a garment during the production process. They make clothing more complete. And we often sew or use velcro to attach the trims on garments. Garment trims include lining, clothing labels & tags, tape, elastic band, buttons, zipper, slider buckles, etc.
Garment accessories often are items to pack, package, decorate or ornament a garment to make it more exquisite and perfect. They are also an integral part of clothing. Garment accessories include plastic bags, polybags, boxes, hang tags, stickers, hangers, etc.
List of garment trims and accessories with pictures below for your reference:
List of Garment trims
Interlining
lining
Labels
Pads
Sewing Threads
Band
Twill Tape
Buttons
Zippers
Hook and Loop
D Rings
Buckles and Sliders
Eyelets
Rivet
Lace trims
Tassels
Stopper
Braid
String & Cord
Ribbon
Garment Motif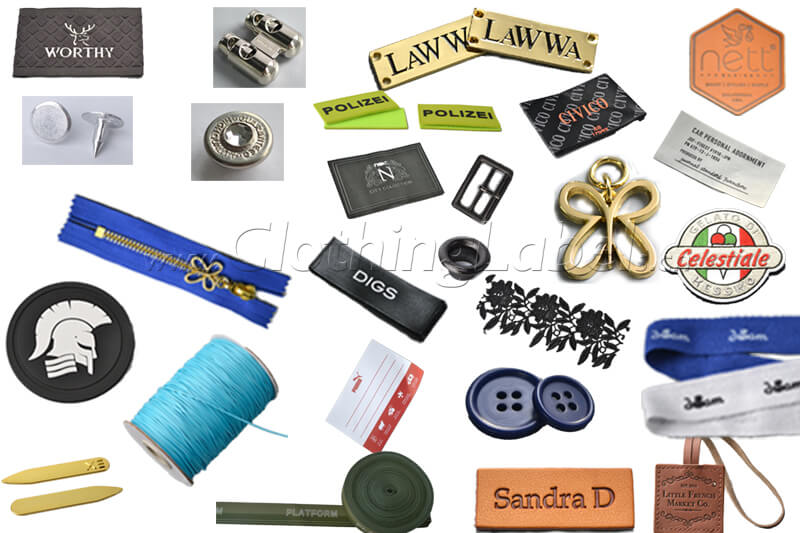 List of Garment accessories
Tissue paper
Paper Bags
Polybag
Mini Polybag
Muslin Bags
Hanger
Pressure Sensitive Tape
Inner Carton
Foldable Box
Garment Clip
Tag Pin
Safety Pin
Stickers
Hang Tags
Hang Tag string
Collar Stay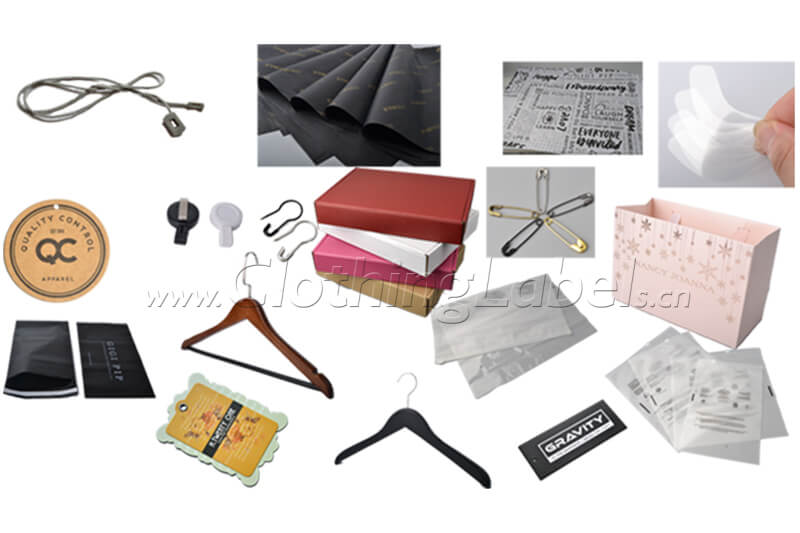 Specific Garment Trims
Specific Garment Accessories
What's the difference between garment trims and accessories?
Trims is to complete a garment. While accessories is to complete, decorate or even package a garment.
Trims have both functional and non-functional use. Accessories only have decorative features.
Examples: trims include: buttons, zippers, lace, tassels; while accessories include polybag, tissue paper, inner carton, stickers, etc.