PE bags are transparent or frosted plastic bags & pouches made of polyethylene for shopping & packaging clothes, including LDPE carry bags, HDPE and LLDPE bags. We supply green PE bags with zipper(zip lock) or self-adhesive openings. And they are eco-friendly and recycled. So, they are ideal for secondary packaging with printed logos and laminated films. Such as garments, electronics, and crafting items. Meanwhile, we wholesale recyclable mailing bags for goods shipping during the transition.
We can classify pe bags in terms of crafts. Such as PE ziplock(zipper) bags, handbags, flat pocket bags, clip chain bags, self-adhesive bags, resealable bags, and envelope bags. As one of the plastic packaging types, they are moisture, waterproof, and chemical resistant. Due to their greater toughness and smoothness, the bags play the same role as other plastic poly mailers.
You can customize our plastic PE bags with your company logos. No matter the large or small pe polybags, we can make it for you. In addition, as a pe(polythene) bag manufacturer and supplier, we can make one-color or full-color printing. And we are good at custom-printed bulk polyethylene bags with LDPE, HDPE, and LLDPE material.
Any color, size, thickness, or type is available. You can add the opening elements and tapes to your needs. Such as zip, easy-to-open, die-cut holes for hanging, etc. All of our bags meet rigorous ISO 9001:2000 quality standards.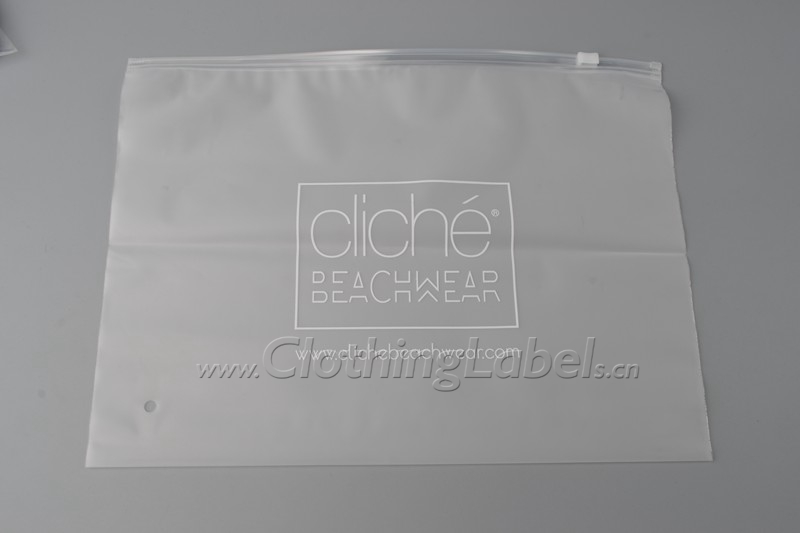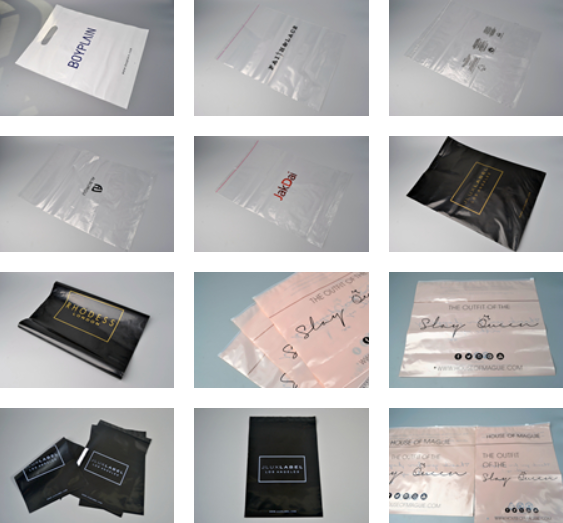 You can send us your art file with the logo, we offer a free design for you.
For reference samples, please refer to the PE bags' photo gallery or plastic packaging photo gallery.
Types of PE bags
PE bags consist of two types. One is LDPE bags. It is also called Low-Density Polyethylene bags. Another is HDPE bags. It calls High-Density Polyethylene bags. The third is the LLDPE bags. Its full name is Linear Low-Density Polyethylene bags.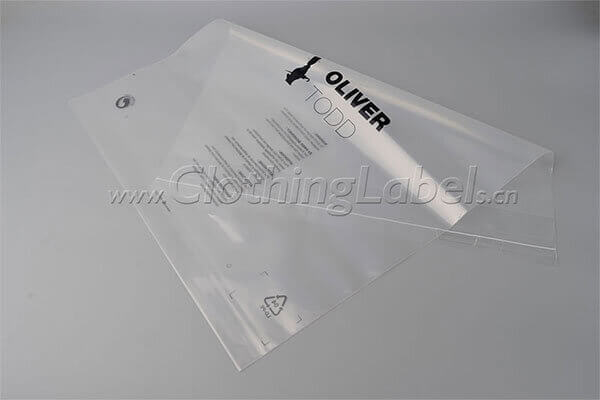 LDPE bags
The bags protect and preserve the packaging products from damage due to moisture and humidity. Then, the material has a lower tensile strength than HDPE. But it is more flexible and resilient. LDPE serves to manufacture packaging foam like poly bags and ziplock bags. For most storekeepers, these bags are a great one-time use option for business.

HDPE bags
HDPE is a durable and resilient material. So, it is able to withstand high and low temperatures. Meanwhile, it is an opaque material and has minimal branching of its polymer chains. Because it is denser, thus, it is more rigid and less permeable than the LDPE, so do the bags. The main trait of the HDPE poly bag is its stiffness and duller color. Besides, crumpling the bag produces a crackling sound. The HDPE ones have better tensile strength but are not as flexible as LDPE bags.

LLDPE bags
LLDPE bags have extra strength and are recycled. They are much lighter compared to Low-Density bags. So, it can replace heavier LDPE bags to save costs. Then, LLDPE plastic bags are popular in markets for polyethylene. it is strong and durable and more flexible than the former bags. Thus, it is perfect for plastic packing, pouches, food storage, toys, etc.
Details of PE bags
Size/shape/thickness: available in many different sizes, shapes &thicknesses;
Material: LDPE; HDPE; LLDPE; PP;
Polyethylene specifications: customized at your request;
Workmanship: zipper bag, printing, self-adhesive tape;
Color: black, white, green, pink, red, or other customized colors. Up to 6 Colors;
Packing: inner packing with PP bag, outer packing with export carton;
MOQ: 1000 PCS;

Tips for PE bags
OPP, PE, and combined materials all are ideal for inside packing.
But for outside packing like express delivery, normally we use PE.
Colored PE bags often use customized colored material.
Printing white color on the colored PE will be not pure white. Because it is influenced by the background color.
If a black PE bag, is printed white on black PE, it would turn light grey.
If the white logo is on the black self-adhesive bag, also can use white PE (inside black, outside white). Print the whole surface black, leaving the white logo. But there has a small part at the open part that has no printing.
If a small logo, there will have a positioning line for cutting.
The self-adhesive tape has a normal and a destructive one. So, we suggest outside packing using a destructive one.
FAQs for PE bags
1, What's the price to customize PE zipper bags with my printing logo?
–The price depends on your custom size, color, technics, and quantity. You can send us your art file, we make a free design for you.
2, What is the bulk production time and shipping time?
–Bulk goods are about 10 to 20 days. Shipping time is 3-6 business days by express.
3, What profile is needed when production?
–Pls, send us vector logo files, like PDF, AI, ESP, CDR, or original files from PSD. If you have no art file, we offer free design for you.
4, Can we get free samples?
–Yes, you can. Our samples are free, you just need to pay the shipping cost.
5, What is the order process for getting your custom PE poly mailers?
–First, we need to discuss basic information with each other. Such as size, color, material, quantity, technics, etc. Then our product expert will give you the price and invoice. Then, you can pay. After you pay, we will make the design for you. After you confirm the design, we can arrange the bulk production. The production time is about 5 to 15 business days.
Photo gallery OF plastic pE bags
Free Design | Free storage service | One-to-One Support | One-Stop Purchasing
supply & wholesale Custom plastic PE bags with printed logos
-we are professional packaging bag maker & wholesaler
Our Product Experts will guide you through every step of the custom process.