Plastic packaging is poly bag for clothing, express, or shipping, we wholesale custom plastic packaging with logos, including PVC or PE bags, OPP or PP bags. Plastic packaging plays many important roles in our daily lives. They can protect and preserve the goods. But, they can improve the timeliness of goods shipment too.
Plastic packaging bags are made of plastic. It has wide application in daily life and industrial production. But the convenience at this time brings long-term harm. Plastic packaging bags are made of polythene film. It is non-toxic and can be used to hold food.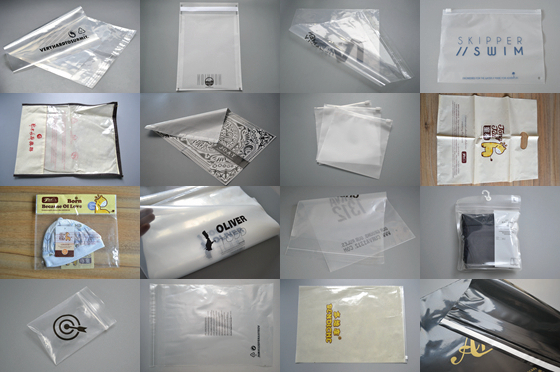 Plastic is a more effective material than alternative alternatives. It is energy-efficient and lighter than alternative materials. So, the duration of plastic packaging makes it an ideal choice for reusable items. And in modern society, plastic packaging is more and more vital. So, it becomes a major material in the packaging industry.
Functions of plastic packaging:
Protect fragile goods from humidity, microorganisms, insects, and light degradation during transit.
Preserves goods to allow consumers to use them with more time. Until they are no longer viable.
Enable long-distance travel so that we can have access to a wide range of non-local products. In turn, it can promote trade. It saves space by pilling items to maximize the speed of transport as well.
Relevant information is provided on the packaging. Such as clothing material, or brand name.
We provide creative packaging solutions for various markets. At the same time, we supply various materials and functional options for you. Meanwhile, we can customize plastic packaging bags at your request. So, we can add logos and patterns to it. The materials are friendly and harmless. Thus, you can save costs and money. In addition, it is a chance to enhance your brand image.
FAQS of plastic packaging
Size/shape/thickness: as per customer's request.
Material: PP, PE, OPP, PVC, HDPE, LDPE, etc.
Workmanship: zipper bag, printing, self-adhesive tape.
Color: up to 6 Colors.
Packing: inner packing with PP bag, outer packing with export carton.
MOQ: 1000 pcs.
Quotation
Reference sample from plastic packaging's photo gallery or other places.
The minimum quantity of plastic bags: our MOQ is 1000pcs.
Please send us your logo or your design if you have one. If not, we can give you a free design.
Contact us by E-mail or WhatsApp