We offer custom plastic packaging for clothing and express printed with a logo, brand name, or etc, which includes PVC bags, PE bags OPP bags, and PP bags. Plastic packaging plays many essential roles in our everyday lives. From the manufacturer to the grocer and to out dinner tables, they show their roles vividly- protecting and preserving goods, or ensuring they are transported efficiently.
Plastic is a material that is more effective than alternatives to choose from. Not only is it incredibly energy efficient but also it is lighter than alternative materials. The durability of plastic packaging makes it a favored material for reusable articles.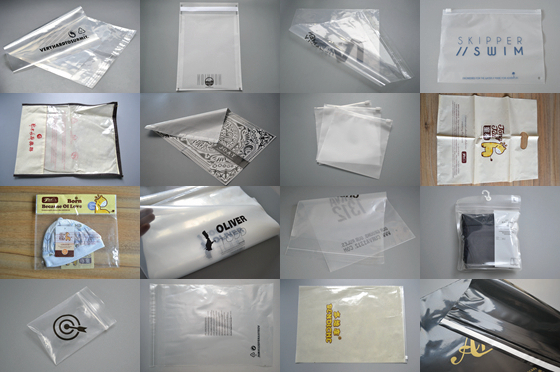 Functions of plastic packaging:
protect fragile goods from humidity, microorganisms, insects, and light degradation during transit.
preserves goods that minimize pollution by allowing consumers more time to use it until they are no longer viable.
Enable long-distance travel so that we have access to a wide range of non-local products, in turn, promote trade. It also saves space by pilling items to maximize the speed of transport.
Relevant information is provided on the packaging, including clothing material, or brand name.
We offer creative packaging solutions for a wide variety of markets with a selection of materials and function options.
FAQS of plastic packaging
Size/shape/thickness: as per customer's request.
Material: PP, PE, OPP, PVC, HDPE, LDPE, etc.
Workmanship: zipper bag, printing, self-adhesive tape.
Color: Up to 6 Colors
Packing: inner packing with PP bag, outer packing with export carton.
MOQ:1000 pcs
Quotation
Reference sample from plastic packaging's photo gallery or other places.
The quantity of plastic packaging you want. Our MOQ is 1000pcs
Your logo or your design of plastic packaging if you have.

Contact us by E-mail or WhatsApp