We provide custom hem tags sewn into the side of clothing items for fashion brands, including woven hem tags, printed hem tags, and leather hem tags. Your logo can be woven and embroidered. Since it is usually a rectangle or square folded in the center, so it is also called a folding label.
During the production process, the brand's logo and name are usually on the front, and other product descriptions are usually on the back. Under normal circumstances, there are logos on both sides, which is based on the requirements of the guests. Hem tags are widely used in clothing, coats, advertising, brand promotion, etc. It can be sewn on the hem of the T-shirt, the edge of the neck, the waist of the jeans, the sleeves, the scarf, the gloves, the bottom of the shirt, etc.
Hem tags can enhance your brand image and have a lasting impact on customers. It undoubtedly highlights your brand. They have center creases, and their edges have been heat-sealed. The purpose is mainly to prevent wear. It will undoubtedly bring your clothing brand to a new level by tailoring the label. It has now become a new trend in the clothing label industry. More and more clothing companies are designing the label to gain brand advertising and traffic.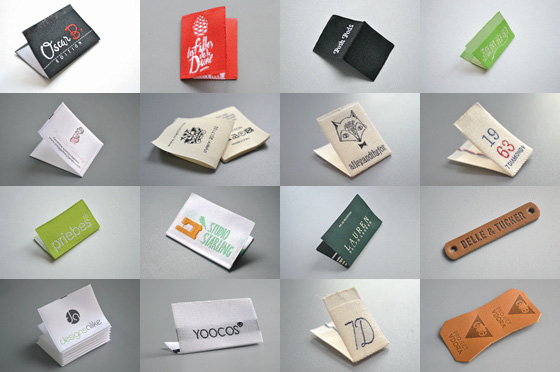 Details:
1, Material: woven, satin, damask, polyester, cotton, nylon, leather, and so on
2, Size & color: any size & any color is available.
3, Backing: Plain, self-adhesive tape,
4, Folding: middle fold
5, Cut: hot cut, laser-cut, and ultrasonic cut
6, MOQ : 100pcs
Quotation:
Reference sample from hem tags' photo gallery or other places.
The quantity: our MOQ is 100pcs.
You can design or offer your logo or get our help.
Contact us with Email or WhatsApp