Hem tags are folded labels sewn on sleeves, bottom seam, or side hem, and we supply custom woven & printed & leather hem tags with logos for clothing brands. These tags are all center-folded to be sewn on both sides of the hem. They are commonly placed on the hip, neck, sleeve, or hoodie pockets of your apparel. The most common is the lower-left hip area of a t-shirt. Generally, the material of the tag involves satin, damask, polyester, cotton, etc. Even though, we strongly suggest you make your custom hem tags with woven damask. Given that, they are versatile and ideal for T-shirts, coats, beanies to backpacks, and other items.
To maximize the branding effect, the brand's logo and name locate on the front. And other products information like care instructions is on the back. Beyond that, there are many places to sew the hem labels. When used for t-shirts, you can sew them in the neck, sleeves, the left or right lower hip, or the pocket. Or, you can use it on the outer or inner side hem. The same is true with sweaters or jackets. Furthermore, we can use it on the jeans' waist, the scarf, the gloves, etc. Notably, they have center creases, and their edges have been heat-sealed to prevent wear. Thus, it will bring your clothing brand to a new level by tailoring the tag.
As a clothing labels manufacturer and supplier, we provide custom hem labels in different sizes and colors. During the production process, you can weave and embroider the logo, or name. All of them are high quality at a cheap price. Besides, we offer hem tag design for free. Of course, you can also send us your art file. We will definitely design and produce a unique hem label for you. We ship to many countries similarly, such as South Africa, Germany, America, Canada, etc.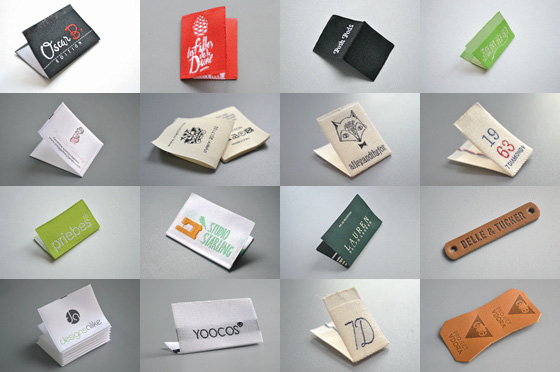 Details of hem tags
1, Material: woven, satin, damask, polyester, cotton, nylon, leather, and so on.
2, Size & color: any hem tag size & color is available.
3, Backing: Plain, self-adhesive tape, etc.
4, Folding: middle fold.
5, Cut: hot cut, laser-cut, and ultrasonic cut.
6, MOQ : 100pcs.
Quotation
Reference sample from hem tags' photo gallery or other places.
You can design or offer your logo or get our free help.
Contact us by Email or WhatsApp