Hem tags are folded labels sewn on sleeves, bottom seam, or side hem, and we supply custom woven & printed & leather hem tags with logos for clothing brands. These tags are all center-folded to be sewn on both sides of the hem. Generally, the material involves satin, damask, polyester, cotton, etc. But, we strongly suggest you make your custom hem tags with woven damask. They are ideal for T-shirts, coats, beanies to backpacks, and other items.
There are many places to sew the hem labels. The most popular location for custom hem tags is on the sleeve or bottom of the shirt. Additionally, you can also choose to sew them in other places such as sweaters, jackets, scarves, or gloves. You can use it on the outer or inner side hem. Its standard size is 1″ X 1″ (25.4mm X 25.4mm) square.
As a clothing labels manufacturer and supplier, we provide custom hem labels in different sizes and colors. During the production process, you can weave and embroider the logo, or name. All of them are high quality at a cheap price. Besides, we offer hem tag design and template for free. Of course, you can also send us your art file. We will definitely design and produce a unique hem label for you.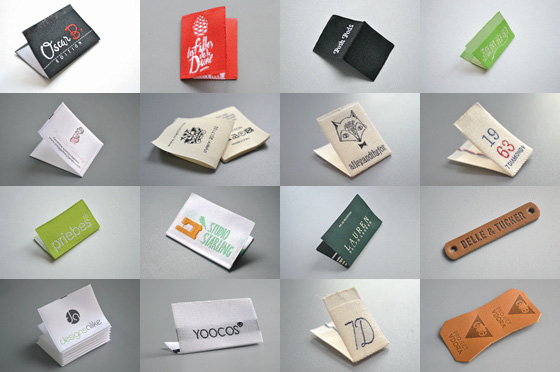 Why choose hem tags for your clothing brands?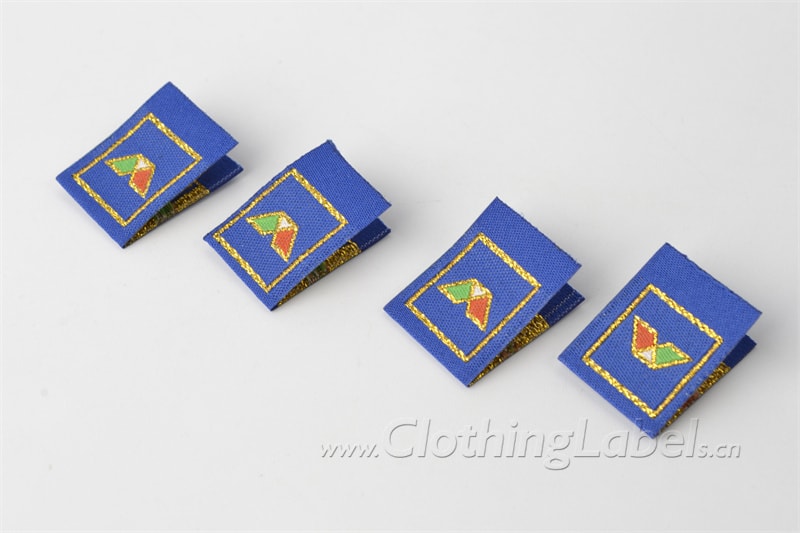 A hem tag, which is a small garment label with a little piece of material and some small print, makes a tremendous difference.
Firstly, the hem tags become a vital part of the finishing process in the design. If your shirts or hoodies are simple in design, then a hem tag helps add flair. Notably, they have center creases, and their edges have been heat-sealed to prevent wear. Thus, it will bring your clothing brand to a new level by tailoring the tag.
Secondly, to improve customers' dressing experience. You might try every effort to reduce itch and irritation. However, you can not avoid everything. Traditional neck or seam tags might cause irritation to the skin for some skin-sensitive people. Hem tags, at this moment, could be a solid solution. It is sewn on the bottom seam of the sleeve of the shirt, shorts, or beanies to minimize the area of distinct skin contact.
Besides, to promote your brand. Since the hem tags are placed on the outside of a clothing item, customers can see your brand without having to peer inside the clothing. They are a great method to further develop your brand. Think of Champion, a fashion sports brand. It always plays the hem tag trick to reinforce its brand.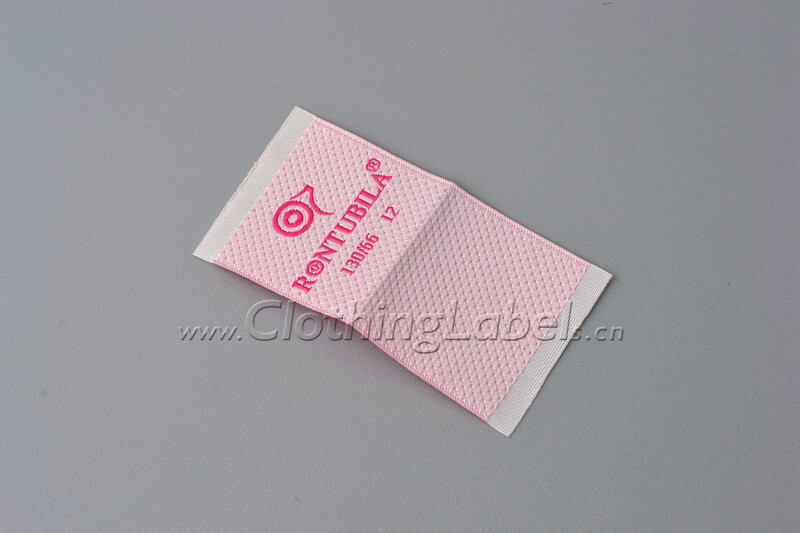 How to make your own hem tags with personalized logos?

To stand out from others, you can customize your own hem tags. From start to finish, our sales representative will work with you.
The basic process is contacting our staff about the style, size, and colors you'd like to design, making samples if needed, bulk producing, and delivering the tags.
How to sew hem tags on clothing or fabrics?
Before sewing, you need to decide where you will place them. We suggest the areas of the sleeve, the front pocket, or the bottom side hem. You can use the traditional way-Handing sewing. The quickest way to attach hem tags to t-shirts, hoodies, or beanies is to use a sewing machine. If you need to attach them without sewing, you could use fabric blue. To satisfy your different sewing needs, we have different types of backing:
iron-on backing.
stick-on backing.
plain backing.

Details of Custom hem tags

1, Material: woven, satin, damask, polyester, cotton, nylon, leather, and so on.
2, Size & color: any hem tag size & color is available.
3, Backing: Plain, self-adhesive tape, etc.
4, Folding: middle fold.
5, Cut: hot cut, laser-cut, and ultrasonic cut.
Free Design | Free storage service | One-to-One Support | One-Stop Purchasing
Create your own personalized Hem tags for clothing brands
-We are Custom hem tags maker and wholesaler
Our Product Experts will guide you through every step of the custom process.