Clothing stickers are a type of paper or plastic, and we offer custom clothing stickers with logos for fashion brands to display size and fabric information. These customized stickers can be used to promote your company's logo to enhance the brand image. Of course, they can also be easily removed from clothing without leaving behind any residue.
Clothing stickers can be adhesive and sticky on one side, and usually with a design on the other. It can also be put on the backside of hang tags with various styles, sizes and colors. Meanwhile, it is suitable to be printed on the clothing with size details to promote your brand image. The stickers' material includes normal transparent PVC stickers and coated paper stickers that can be made with matte coating or glossy coating on the surface, satin stickers, silver mirrored stickers, golden mirrored sticker, and laser mirrored stickers, etc.
Clothing stickers are very widely used for decoration and identification for brand image. Brand stickers may be attached labels to these customized products. They can be used to describe the characteristics of the products. Here customers can customize their company logo stickers by conveying their design needs to our businessmen. In this way, their own brand logo stickers can be put into use.
We can print the detailed information including price, bar code, and size on the back of the hangtag. We all know that the logo sewed on clothing cannot be arbitrarily removed, but the stickers can be affixed to the back collar and hangtag of the clothing. It is really affordable and a good way to increase brand awareness. Therefore, to enhance brand recognition, our customers are willing to use clothing stickers with logos to help promote their brands and websites.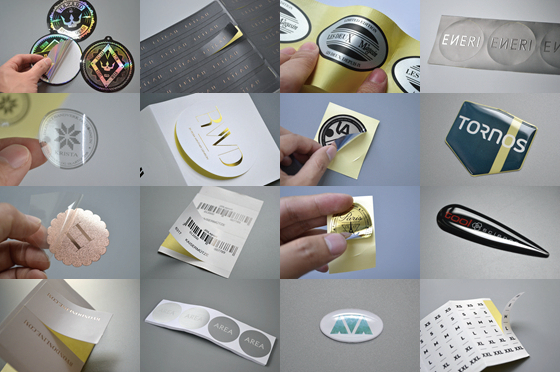 Details of clothing stickers:
Any size and any color are available.
Easy to apply and easy to remove without damaging your products.
Excellent quality and reasonable price
MOQ: unlimited.
Quotation:
Reference sample from clothing stickers' photo gallery or other places.
The quantity: NO MOQ
You can design your logo or get our help.