Clothing stickers are a type of paper or plastic, and we offer custom clothing stickers with logos for fashion brands to display size and fabric information. These custom brand stickers can add your company's logo to clothes. And, it can enhance the brand image. Of course, we can remove it from clothing without leaving behind any residue. And we wholesale garment name tag stickers, size label stickers, and shirt sticker designs for clothing lines.
Clothing stickers can be adhesive clothing labels. Besides, it is sticky on one side. Besides, it will have a design on the other side. Further, we can put it on the backside of hang tags. They are available in various styles, sizes, and colors. Meanwhile, it is suitable for printing on clothes with size details. So, it can promote your brand image. Sticker materials include ordinary transparent PVC stickers and coated paper stickers. Thus, it is ideal for surface matte coating or glossy coating, satin sticker. Silver mirror stickers and gold or laser mirror stickers are in their scope, too.
Use of clothing stickers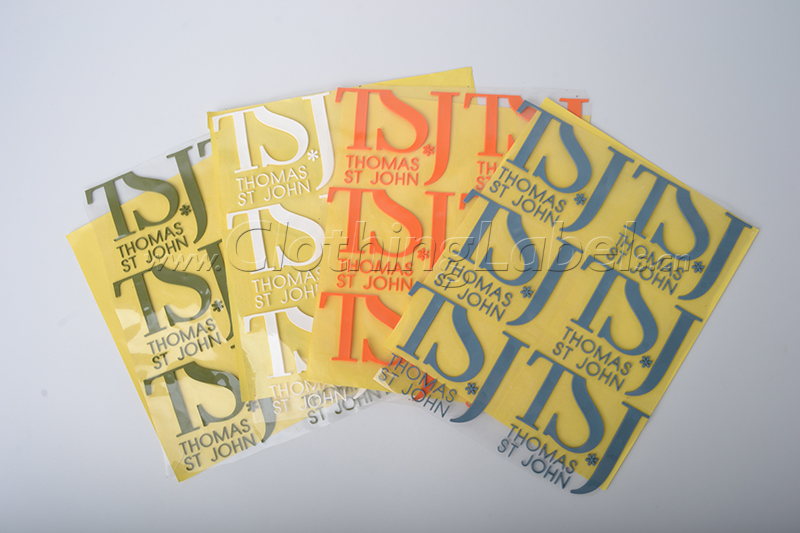 With these amazing clothing stickers, you label all clothes within a few seconds without using an iron. Custom sticker labels are a great way to create awareness and brand recognition when it comes to your clothing brand. What's more, brand stickers may be an attached label to the custom products. Then, they can be used to describe the attributes of the products. Here customers can customize stickers to convey their design needs to our designers. In this way, their brand logo stickers can have good use. Then, we can also supply custom embossed 3D metal stickers to save you cost. Just stick it on your products(like boxes, bags, clothes).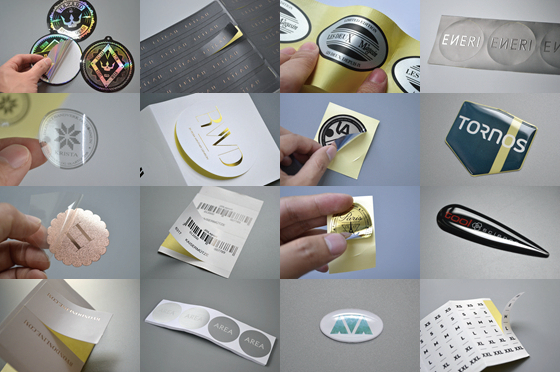 We can print detailed information on the back of the tag. Besides, it includes price, barcode, and size. We all know that the logos sewn on clothes cannot be removed at will. But stickers can be affixed on the back collar and hangtag of the clothes. It is really affordable and a great way to increase brand awareness. Therefore, in order to increase brand awareness, our customers are willing to use logo clothing stickers or epoxy dome stickers. So, it aims to help promote its brands and websites.
Details of clothing stickers
Any size and any color are available.
Easy to apply and easy to remove without damaging your products.
Excellent quality and reasonable price
MOQ: unlimited(No MOQ).

FAQs
1, What's the price to customize personalized adhesive clear stickers?
–The price depends on your custom size, color, technics, and quantity. You can send us your art file, we make a free design for you.
2, What is the bulk production time and shipping time?
–Bulk goods are about 10 to 20 days. Shipping time is 3-6 business days by express.
3, What profile is needed when production?
–Pls, send us vector logo files, like PDF, AI, ESP, CDR, or original files from PSD. If you have no art file, we offer free design for you.
4, Can we get free samples?
–Yes, you can. Our samples are free, you just need to pay the shipping cost.
5, What is the order process for getting your custom stickers?
–First, we need to discuss basic information with each other. Such as size, color, material, quantity, technics, etc. Then our product expert will give you the price and invoice. Then, you can pay. After you pay, we will make the design for you. After you confirm the design, we can arrange the bulk production. The production time is about 5 to 15 business days.
Custom clothing stickers photo gallery
Free Design | Free storage service | One-to-One Support | One-Stop Purchasing
Custom adhesive clothing stickers maker & wholesaler
Our Product Experts will guide you through every step of the custom process.