Types of materials used for packaging mainly include paper, plastic, metal, grass, composite flexible packaging, and other packing materials like wood. The quality and rigor of the packaging determine the goods' quality when we sign it. And packaging is vital in the entire packaging, express, and shipping. Then, they can improve economic development and reduce packaging costs. So what are the common types of materials used for packaging? Next, let's see it.
1. Paper packaging materials
Corrugated paper
Corrugated paper is lightweight and low in cost. Then, it is easy to process and has high strength. Besides, it is convenient for storage and handling. Thus, we can use it to package food, digital products, and daily necessities. More than 80% of corrugated paper can be recycled. In addition, it is relatively eco-friendly.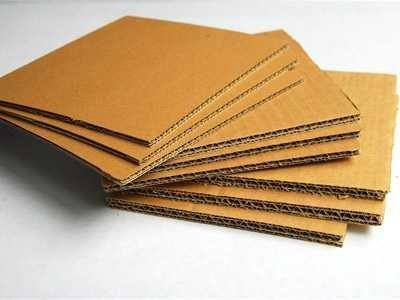 Containerboard paper (kraft paper, kraft cardboard)
The paper is a tough texture with high burst and tear resistance. So, we make it into corrugated boxes after bonding with corrugated cardboard cores. In addition, it is a common packaging paper type. Such as household appliances; daily department stores; knitted cotton fabrics; stationery, etc.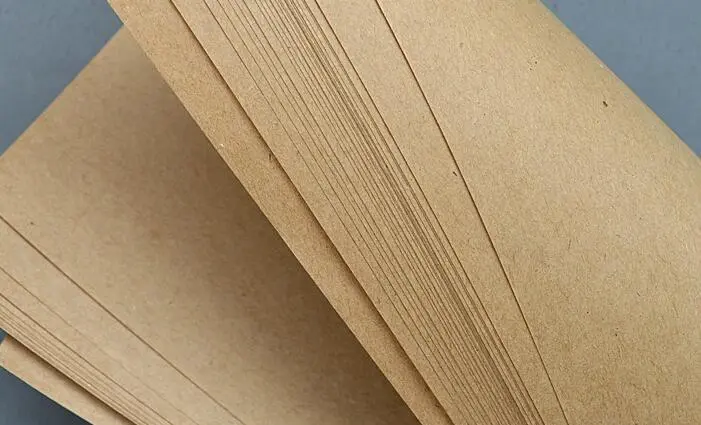 Whiteboard
Whiteboard (printing) is suitable for single-sided color printing. And then we can make it into cartons for packaging. Or we use it for design and handmade products. Then, whiteboard suits seminars, workshops, conferences, etc.

White cardboard
White cardboard is suitable for printing business cards. Also, it is ideal for invitations, certificates, trademarks, decoration, etc. And it has high smoothness and good stiffness. Then, it has a neat appearance and good evenness. So, I think it is common in our life.

Gold and silver cardboard
They have wide use in color printing packaging. And I think it is suitable for box-making printing. Then, it has a wide range of use in daily life. Such as cigarettes, alcohol, food, cosmetics, toothbrush boxes; medicine, and gift bags.
Then, the surface of the paper can produce a beam of light with the effect of laser paper. But, most of the gold and silver cardboard used are acquired composite materials with film as the medium.

Greaseproof paper (translucent paper, glossy paper)
Wax paper can wrap hamburgers, bake bread, biscuits, and other food and other oily items. It has high strength and paper smoothness. But the air permeability is low. The transparency of the paper sheet is high, which prevents the penetration and absorption of grease. However, it is important to note that this paper is only for one-time use.

Cellophane paper
Cellophane is a thin transparent wrapping material made from viscose. It can be used as lining paper and decorative wrapping paper for merchandise. Not only can it be moisture-proof, but also heat-sealed. At the same time, it has the advantages of no static power and dust. But this paper can not deform at a high temperature of 190 °C. So we can pasteurize with food in food packaging.

Aluminum foil paper
The aluminum foil paper is soft and easy to deform and does not rebound after deformation. Meanwhile, it can block light, no pollution, and the price is cheap. Thus, we can use it to package and decorate cigarettes, candies, and other foods. But we note that tin foil belongs to the metal category. Chemical changes occur when metals are mixed with acidic substances. It is easy to produce carcinogens that are harmful to humans.

2. Plastic packaging material
Packing belts
Packing belts include PVC packing belts, PE packing belts, PP packing belts, PET packing belts. First, we can use it for sealing and bundling corrugated boxes. Second, we use it to bundle glass, pipes, materials, fruits, etc.
First, it has strong tensile strength, good flexibility. Second, it is beautiful and does not rust. But what do we need to know? That is the quality of the packing belt depends entirely on the purity of polypropylene. The higher the purity of the polypropylene, the better the tension of the strapping.

Tear film
The tear film can be directly used as a binding rope for industry and agriculture. It can also replace nylon yarn, cotton thread, etc. Moreover, it has a strong tensile strength. The texture is also soft to the touch. The important thing is that it is not only non-toxic, odorless, and pollution-free. And it has a beautiful appearance and bright colors.
Therefore, we can use tear film for cement bags, flour bags, clothing apparel, footwear, craft gifts. Moreover, it is suitable for purses, toys, and other industries.

Stretch film (heat shrink film)
The stretch film has good tensile properties and transparency. And the thickness is uniform. And it is an eco-friendly recyclable material. It is not only tasteless and non-toxic but can directly package food. Therefore, we use it for fertilizers, food, textile products, etc. Or bundle it with other items. But, be careful not to collide with the edges when packing. Otherwise, this can lead to edge cracking causing quality problems.

Carton sealing tape
Carton sealing tape is also called BOPP tape, packaging tape. First of all, it is relatively thin and the appearance is transparent. Second, it is non-toxic, tasteless, and safe. Third, it is easy to use and efficient. At last, it is puncture-resistant and tear-resistant.

Plastic film
The plastic film is colorless, transparent, and moisture-resistant. Then, it is soft, strong, and resistant to acids, alkalis, oils, and solvents. But it is not breathable. Plastic films have wide use in food, medicine, chemical, etc. Among them, food packaging accounts for the largest proportion. Such as beverage/frozen food packaging, fast food packaging, etc.
Common plastic films are polyethylene (PE); polyvinyl chloride (PVC); polystyrene (PS); polyester film (PET); polypropylene (PP); nylon, etc. Then, various plastic films have different properties and use.

3. Metal Packaging Materials
Tin plate (tinplate)
Tinplate is corrosion-resistant and non-toxic. Then it has high strength and ductility. Second, the tinplate can avoid the deterioration of food due to light, gas, and moisture. So, we use it to package food, daily necessities, instruments, industrial packages, etc.

Barrel hoop
The barrel hoop has a beautiful appearance. And it has the advantage of being durable and not easy to break. Second, the tightly sealed barrel hoop wears little and is easy to operate. Therefore, it is very suitable for barrels/cans, lubricants, coatings, chemicals, grains and oils, metal clads, etc. But, it should be noted that the appearance of a good barrel hoop is smooth. However, the poor barrel hoop has a rough appearance and will be slightly prickly.


Packaging strip
The steel strip for packaging is a narrow strip packaging material. And it has high tensile strength and certain elongation. Then, it is perfect for steel, non-ferrous metal, construction, and glass industries. So, the demand is wide. Besides, it has wide use in household appliances, auto industries, etc.

PTP aluminum foil
PTP aluminum foil is an aluminum foil for medicine packaging. It formed in Europe in the 1930s. It is oxygen barrier, light-proof, moisture-proof. And it is easy to puncture, easy to take medicines. Then, PTP aluminum foil is heat/low temperature and corrosion-resistant. So, it is suitable for high-speed automated packaging. At last, we can print it in single/double-sided. So the publicity effect is better.

Aluminum plate
An aluminum plate refers to a rectangular plate rolled and processed from aluminum ingots. In general, it includes pure/alloy aluminum plate; thin/medium-thick/patterned aluminum plate.
Application
lighting;
Building appearance, elevator;
Interior decoration: ceiling, wall, etc.;
furniture, cabinets;
Signs, nameplates, bags;
Car interior and exterior decoration;
Interior decorations: like photo frames;
Household appliances: refrigerators, microwave ovens, audio equipment;
machining of mechanical parts;
Aerospace and military aspects; such as spacecraft series, satellites, etc.

Spray cans
A spray can refer to a complete pressure-packed container consisting of a valve, a container, and contents. When the valve is opened, the contents are released in a controlled manner at a predetermined pressure. The spray can have good sealing and is easy to use. Then, the shape of the contents is limited. So, it is safe to use. Types of spray can include metal spray can, glass spray can, plastic spray can.

Steel drum
The steel drum is one of the traditional containers. It occupies an important position in traditional containers. Then, we know that the steel drums suit industrial, sales, and shipment packaging. Thus, it has brought great changes and progress to human work and life. The steel drum has high strength and has a special metallic luster. Compared with other metals, the source of steel is more abundant. So, the energy consumption and cost are lower.

4. Glass packaging materials
Glass bottle
The surface of the glass bottle is smooth and durable. Second, it is easy to seal, which is convenient for disinfection. Third, the glass bottle is beautiful in shape and color in decoration. Thus, glass bottles have become the main packaging containers. And it has wide use for food, chemical industries.
Glass packaging raw materials are abundant and common. Its price is low, and it can be used multiple times. Besides, we can use it at high or low temperatures. Thus, it has become the preferred packaging material for many beverages. Such as beer, fruit tea, and sour jujube juice.

Glass jar
A glass jar is a chemical vessel for food/gift/medicine packaging. And glass jars are cheap, brittle, and fragile. It is easy to burst when it encounters high or low temperatures. Therefore, try to be safe when storing and moving, and handle it with care.

Glass box
A glass box is a box made of glass. There are 2 types of glass boxes. One is tempered glass crisper, which is ordinary glass tempered. There is a heat-resistant glass crisper. And it is a good crisper, and we can use it to heat in the microwave. So, it is ideal for daily lunch boxes used by students, office workers.

5. Composite flexible packaging materials
Flexible packaging
Flexible packaging refers to packaging that can change the shape of the container after filling or removing the contents. There are two major categories of flexible packaging. That is to say, stretch wrap packaging and various bags. Stretch wrap packaging is wrapping the film around the product to be packaged. Then hold it in place in some form. The most common is to heat seal the plastic edge to form this shape. And the type of flexible packaging include stretch wrap and shrink packaging. Such as pouches, bags, and seal bags.

Aluminized film
The aluminized film uses a special process to coat a thin layer of metal aluminum. And it finishes on the surface of the plastic film. And then it forms a composite flexible packaging material. The common processing method is the vacuum aluminum plating method. So, the surface of the plastic film has a metallic luster. Because it has both the features of plastic film and metal. So, the aluminized film is cheap, beautiful, and practical.

Iron core cable tie
Iron core cable ties are called rubber-coated iron wires, magic belts. And it is known as plastic-coated iron wires, iron wire ties/belts, PVC ties/belts, etc. It is suitable for bundling various accessories, power cords, etc. Then, it is ideal for the bundling of toys, gifts, electronic products, daily necessities, etc. There are black, white, transparent, red, green, blue, yellow, etc.

Aluminum foil composite film
Aluminum foil composite film is the most common composite roll film. And it contains pure aluminum (AL) and aluminized (VMPET). But I think the film has many advantages. First, it is light and has no thermal adhesion. Second, it has good shading properties and is not easy to corrode. Third, aluminum foil is moisture-proof, waterproof, and air-tight. So, it has wide application. Such as medicinal/cooking food; barrier(puffed food, biscuits, essence, spices), etc.

Aluminized paper
Aluminized paper is a new type of green packaging material. It has a strong metallic surface and bright colors. Favored by merchants and the packaging industry. In recent years, vacuum aluminized paper is more popular. Especially in beer, cigarettes, electronic products, etc. And it has a lot of praise in the printing field. Such as cosmetics, food trademarks, and labels.
In packaging materials, it has many advantages. Such as cost-saving; eco protection and hygiene; anti-faking; a wide range of applications.

Lamination film
The lamination film is resistant to acid, corrosion, and aging. And it has good anti-seepage performance. But, we can use it in common temperature environments. Then, it is suitable for anti-seepage treatment of dams and drainage ditches. And I think it suits the anti-fouling treatment of waste yards.

Composite paper
It is made of paper, cardboard and other plastics, aluminum foil, cloth, etc. with adhesives. So, it can not only improve appearance performance and strength. Also, the paper is waterproof, moisture-proof, oil-resistant. At the same time, heat sealing, light-blocking, heat resistance are its features.

BOPP film
BOPP is a biaxially oriented polypropylene film. And it is lightweight, non-toxic, odorless, moisture-proof. However, its heat-sealing performance is poor. In general, the thickness is 20-40 μm. And the most widely used is 20 μm. Thus, we use it as the outer layer of the composite film. And it is suitable for holding dry food, candy, cigarettes, tea, juice, milk, textiles.