Custom neck label is a label that adds brand logos and garment size sewn on the neckline or waistband, including printed, iron-on, woven, tagless neck labels. We can also call neck tags or tagless labels. The neck label is actually another name for the woven label. Sometimes some people call it cloth label. We can sew it on both ends or fold it in half. The materials are cotton, nylon, white satin, black satin, ribbon, synthetic tape, etc.
The label can be put on the inside clothes by heat transfer printing or screen printing ways to make promotion. So, it is ideal for shirts, underwear, child clothing, coats, etc. We wholesale bulk production custom neck labels for our clients. So you can customize personalized neck labels to make your brand catch. Any size, color, or type is okay.
In my mind, the custom neck label should have the following functions:
As advertising space;
Using to hang clothes;
Reflect the apparel size;
To tie hang tags;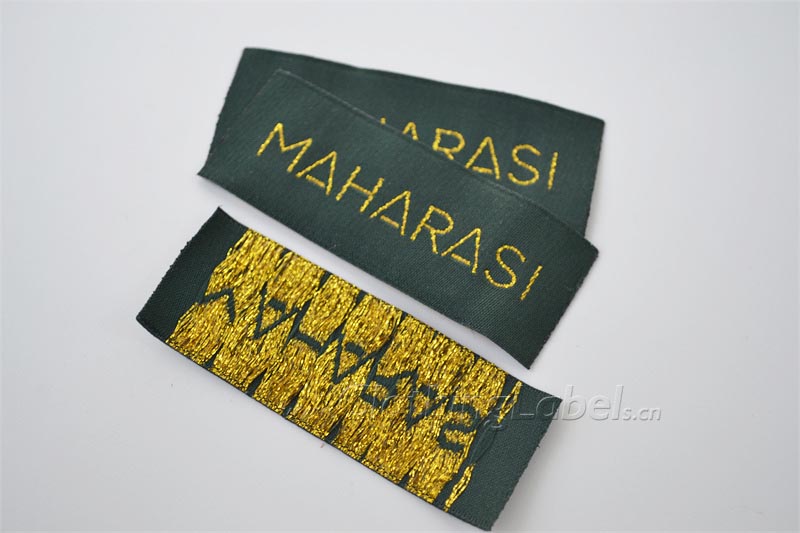 Types of the custom neck label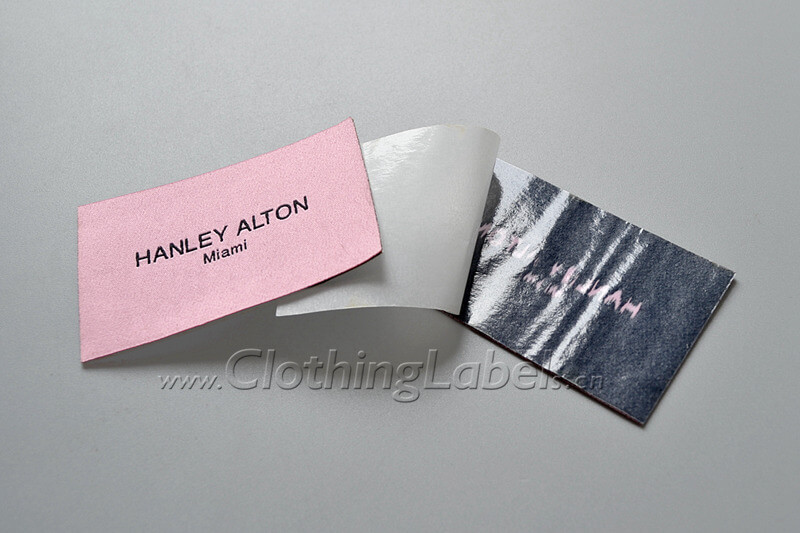 Iron on neck labels
Iron on neck labels is the adhesive neck label that can be ironed on fabrics quickly with an iron. First, it has a heat adhesive backing. Then, you use an iron to make a heat transfer printing process. Second, you can direct iron woven or printed labels on the garments. Yet, it needs to spend more time to finish it.
Tagless neck labels
Tagless neck labels are thermal transfer pressed the logo on the special transfer paper or synthetic film. Its material includes white satin, black satin, ivory satin, and others. Because we can't see the actual labels on the collar, so we called them 'tag-less labels' or heat transfer labels. In addition, they can replace printed or woven labels and save costs. Thus, it is a more economical and sustainable way.


Printed neck label
A printed neck label means we print clothing labels with logos or product sizes. They are the most common types of neck labels. It is cheaper than woven labels. And the printed label can be satin, cotton material. It is very comfortable for the skin and does not rub against the neck. So, it is very suitable for children's clothing, T-shirts, etc.
Woven neck labels
This custom neck label mainly refers to the label woven with warp and weft threads. For example, their fabric materials include damasks, satins, taffetas, and cotton. Meanwhile, it has many fold ways like center fold, end fold, miter fold, Manhattan fold, loop fold, or straight cut. So it has several types for your choice.

FAQs
1, What Are The Sample Production Time And Mass Production Time?
–Sample production time is 10 to 15 days. Mass production time is 15-20 days.
2, What Is The Shipping Time?
–Shipping time is 3-6 business days by express.
3, What profile is needed when production?
–Pls, send us vector logo files, like PDF, AI, ESP, CDR, or original files from PSD. If you have no art file, we offer free design for you.
4, Can you make high-end neck labels?
–Yes can custom high-quality neck labels as you required. And the widely used material is damask and satin, there is no MOQ required. Crochet woven labels are more high density than satin woven labels, but there have MOQ required and need 5000pcs at least.
5, Can we get free samples?
–Yes, you can. Our samples are free, you just need to pay the shipping cost.
Photo gallery of custom neck label

Free Design | Free storage service | One-to-One Support | One-Stop Purchasing
Create your own personalized custom neck label clothing brands!
Feeling inspired?
Our Product Experts will guide you through every step of the custom process.