As an eco-friendly fabric bags, we supply custom canvas tote bags printed with logo or design for retail brands, carrying your clothes, books, crafts, etc. Our tote bags features natural canvas, durable and reusable.
Canvas fabric
Canvas got its name from its original use in sales. What we call canvas refers to cotton canvas. Canvas is a kind of thicker cotton fabric or linen fabric. It's using plainer weave, and warp and weft yarns are all multi-strand yarns. So most of the weave canvas is thicker than ordinary cotton yarns. Because the canvas is woven with multiple threads, it has a firm texture and good waterproof. The canvas suitable used in cloth bags, clothing, footwear, luggage, and other industries. The pattern color on plain weave canvas is more vivid, while the pattern on twill canvas is grayish and has a sense of fading. Generally, we call 8, 10, 12, 14 ounces of cotton fabric per square meter as canvas, which is used to make tote bags and shoes.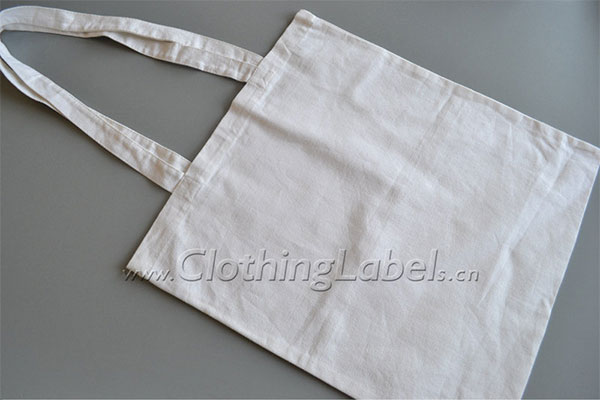 Coarse canvas and Fine canvas
The canvas includes coarse canvas and fine canvas. Coarse canvas known as tarpaulin. The fabric is strong and durable and has a good waterproof performance. It is used to cover tarpaulins and tents in the field for automobile transport and open storage. Fine canvas is used to make labor protection clothing and its supplies. After dyeing, it can be used as shoes, travel bags, backpacks, and other fabrics. Denim is also a kind of canvas. Besides, there are rubber canvas, shielding canvas for fire and radiation protection, and canvas for paper machines.
Details of canvas tote bags
Canvas tote bags are environmentally friendly. They are biodegradable with a high cost-performance ratio, and their durability and firmness are much higher than non-woven bags. They use more fabrics and lines, most of them are fine and smooth, and the printing imaging effect is very good. However, due to the high cost, they are not suitable for widespread use, so they are not as popular as non-woven bags.

We offer canvas tote bags in many new styles. Diverse sizes and colors are available as customers' requests. They are of high quality in workmanship. Also, they are durable and easy to clean, with little distortion or damage. At the same time, they can not only be customized and used as a general environmental-friendly shopping bag but also as an advertising promotional gift for enterprises.

Therefore, I believe you will have a general understanding of the canvas tote bags. They are perfect for a wide range of purposes. Such as: for storage of groceries, shopping, leisure outing, as gift bags, kids gear, books, promotional bags, storage of food, vegetables, and snacks, etc. Certainly, it can enhance your brand image and popularity when you use the bags in your retail store.