Non-woven garment bag is an eco-friendly cheap reusable bag, which is made of non-woven fabric for retail cloth stores, wholesale packaging, and shopping. The bag is made of non-woven fabrics. They are moisture-proof, breathable, light in weight, and easy to decompose. Meanwhile, it is non-toxic, non-irritating, low-priced, and recyclable. The material of the non-woven fabric can be naturally decomposed. When placed outdoors it can last for 90 days. But it has a service life of up to 5 years when placed indoors. It has no leftover substances when burned, so it does not pollute the environment. Its raw material is polypropylene, which can be effectively degraded and is pollution-free.
Features
The bag is an environmental protection product. Its biggest characteristic is that it has the environmental protection function which the plastic product does not have. Its natural degradation time is far lower than the plastic bag, therefore, it is also regarded as the most economical environmental protection shopping bag.
Tough and durable;
Fast production speed, high output, and low cost;
Non-toxic and non-irritating raw material;
Good air permeability;
Recyclable;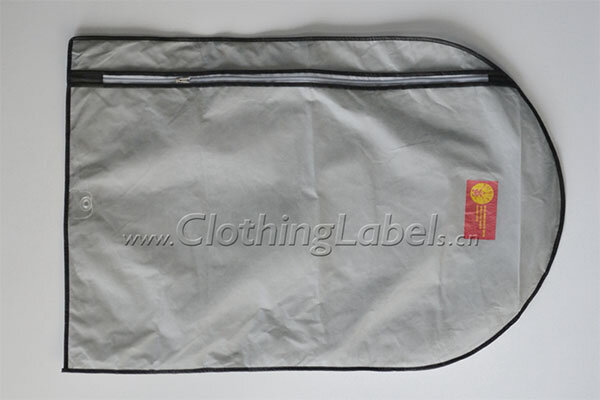 Advantages of the non-woven garment bag
It is a new product to replace white waste. With the increase of new energy, the international community advocates environmental protection and energy conservation. To make our life better, many manufacturers have thought of a new product – non-woven garment bag, whose advantages are obvious to all.
Durability
The non-woven garment bag is strong and durable with a service life of 5-10 years. It is dustproof and will not wear out over time like paper bags.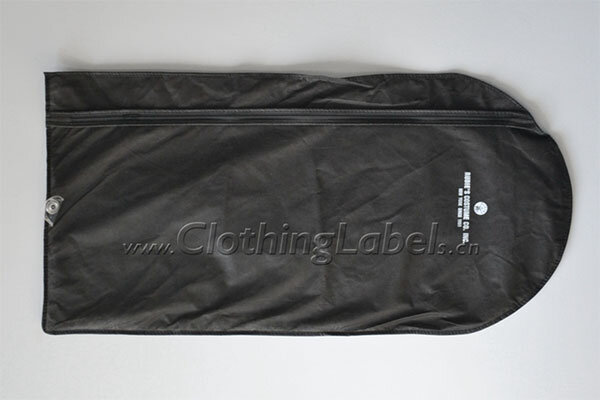 Breathable material
The non-woven bags are made from polypropylene, which is waterproof and moisture-resistant to extend the life of the clothes inside the wardrobe. In this way, clothes such as suits, tuxedos, or skirts can maintain their original luster.
Environmental protection
The bag is made of a new generation of eco-friendly materials and is degradable. Even after being discarded, they can be degraded in nature and will not release toxic gases.

Low price with high quality
The production process of the non-woven garment bag is short and the cost is relatively low, so the price is generally cheaper. The quality of the bags produced is better, which is deeply loved by clothing manufacturers.
Reusable
The non-woven garment bag is cleaned regularly and can be reused countless times.
Lightweight and portable
The non-woven garment bag is ideal for clothing stores' wardrobes but for travel. For customers who need to travel frequently, a non-woven bag is undoubtedly an ideal choice. Not only are they lightweight, but they can also be folded to ensure that the garment is wrinkle-free.

Customized by printing
You can customize the bag by printing brand logos, etc. They are very suitable for promotional and advertising products. It is highly beneficial to improve your brand image.
We provide custom recyclable and durable non-woven garment bags. They have various styles to meet different needs. Both the customer's logo and product information can be printed. Our garment bags cover a wide range. For more than ten years, we have provided customers with non-woven hand-held garment bags, hanging garment bag, packaging bags, non-woven document bags. Non-woven environmental shopping bags, non-woven suit bags are also available. They are deeply favored by customers.