Clothing Hang tag printing material is various, not just paper. Logo printing techniques are also multiple
Traditional hang tag is usually made of art paper. By firstly printing brand logo and relative images on paper, then cutting into a rectangular shape and punching a hole, finally matching a string, we make a hang tag.
Now we would like to introduce 10 best clothing hang tag ideas we made-more creative in material and technique.
1. This hang tag is specialized in stamping laser silver color. Differentiated from normal gold or silver, you can see different colors from different directions. The hang tag shape is also special because the cutting is different from the usual square or rectangular shape.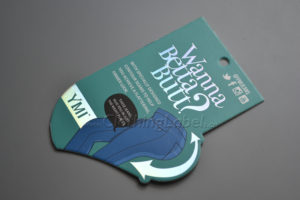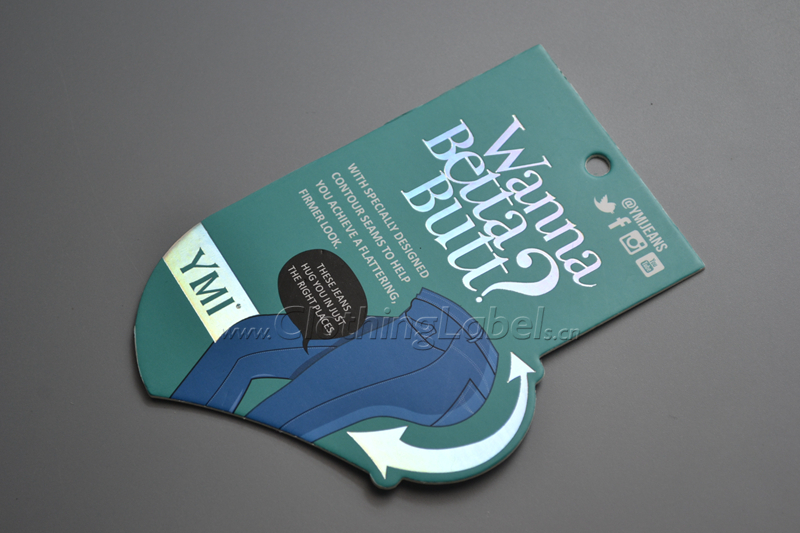 Clothing Hang Tag Ideas
2. This clothing hang tag ideas are embodied on material. The first one is frosted PVC, not normal art paper.
The second one is also PVC but stamped purple gold,  looks very beautiful and delicate.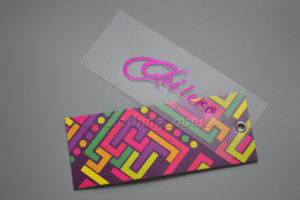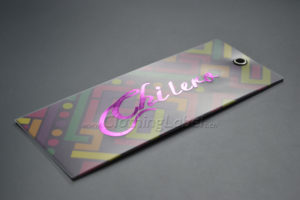 3.This hang tag technique is special, square circle is UV; logo inside circle is engraving and embossing, it makes whole square part looks floating above. Coated with matte finish, with black waxed rope and pin, the tag looks commercial and elegant.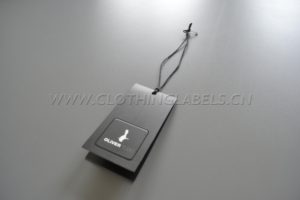 4.This hang tag material is PVC similar to bank card, the thickness is also same as bank card. Surface is frosted and printed, it is very creative.

5..This clothing hang tag ideas are tracing paper above, after cut into letters shape, the logo occurs.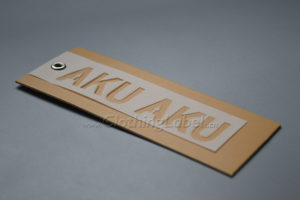 6.This hang tag material is real leather which logo is pretty vertical upon using hot-press technique. As a tag of leather products, it can well represent real leather products character.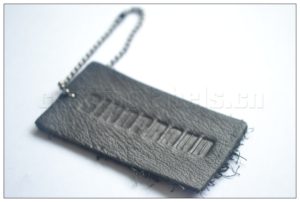 7.The hang tag is a unit, the larger one is craft paper, logo silkscreen printed; the round one is super white cotton fabric, logo also silkscreen printed. With eyelet, flax string and pin, the tag looks classic and eco-friendly.

8.This clothing hang tag ideas are showed in a 3mm thickness paper, very thick almost same as a coin, meanwhile it is cut into logo shape, can reflect the feature of brand very well.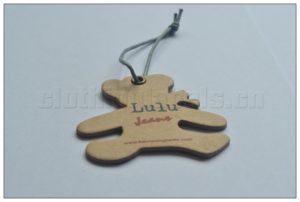 9.This hang tag is creative at choosing 1.5mm thickness single sided art paper, the surface is not shiny coated but gloss varnish. This tag looks fashionable and elegant, very suitable for lady clothing brand.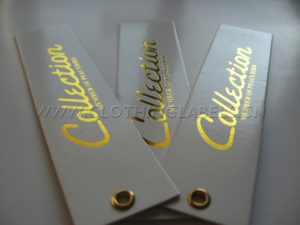 10.This hang tag technique is complicated, price is high relatively. Technique has UV, stamping gold, silkscreen print on satin tape, black eyelet. The clothing hang tag ideas are elegance and delicacy.