Recently, a fashion circle that love make things, fashion people found a flattering fashion sense!
why?
Because now, not dragging a plastic bag to the streets are embarrassed to say that they understand fashion.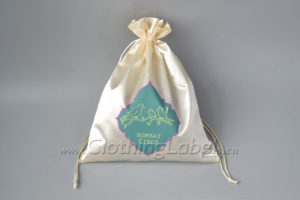 Big brands always have something more than the imagination of poor people.
Recently Raf Simons has teamed up with Voo Store to launch a new handbag, specifically a plastic bag.
Everybody guess the price?
The answer is 198 euros, which translates into RMB 1500+!
The appearance looks similar to that of an ordinary plastic bag. The difference is that it uses a transparent PVC that can be both durable and waterproof. Both the front and rear sides are printed in black lettering on the time and place of the brand's previous fashion show.
Balenciaga, a physiotherapist, last year launched a calfskin "paper bag" to make a profit. It was the same shape as a paper bag, but just changed the material and sold it for a price of 1,100 US dollars. It was also sold out.
Black is more expensive than white, $1,830 (about 11,585 yuan). Despite the leather material, the official website marked "Bottom foldslike a paperbag" (the bottom can be folded like a paper bag) and was sold out again.
Balenciaga has been crazy about the shopping bag, the supermarket shopping bag introduced, the material is made of more luxurious lambskin, priced at 1,150 US dollars.
Perhaps the most grounded of the three "shopping bags" are red and green models. If you screw these two handbags around to visit the supermarket, you may lock the salesperson in the fruit and vegetable discount zone.
The one with white and yellow does not have the above misunderstanding. After all, it looks more like a literary muslin bag. Even the printing is different from the other two. Not only the double B logo, but also the inspirational quotes. Power of Dreams. So if you have local tyrants, you must buy them. Chaoshan recommended this.
In addition to Balenciaga, these brands also have a soft spot for shopping bags.
Celine's plastic bags are detached from the style of the brand, and take the simple route. With the bag of pure color leather to enhance the texture, the price is not cheap (RMB 6300)
Dolce & Gabbana only reflects the style of real supermarket plastic bags from materials and prints. Even the catwalks are filled with carrots and Chinese cabbages to reflect the picture of buying food.
Why big brand paper bag, PVC bag, plastic bag or muslin bags are so expensive, one is the design fee, the combination of materials and design, the other is limited sales, the equivalent of retail, so that the production costs will be higher than the wholesale or bulk production, in addition to the high quality requirements , resulting in several times the price compared to the ordinary bulk cotton bag or plastic bag without logo.