Clothing hang tags with string are a great solution for labeling projects, and custom tags with string are the perfect branding tools for your apparel line. To relieve your work, we offer a multitude of hang tags with string. In that case, you don't need to apply strings by yourself.
As a tag attached to clothing, the hang tag carries information about its composition and proper care instruction. You can not miss them if you own a clothing line. These hang tags with string make the application easy. You just need to hang them on the collar labels or on the zippers. In this way, you finish the vital part of the merchandise branding.
As for customization, you are free to design your exclusive ones. From tag styles to string content, there is no limitation. Your brand name or logo can be printed on them. We allow small orders. Hang tag accessories such as plastic seals, metal eyelets or safety pins are available here.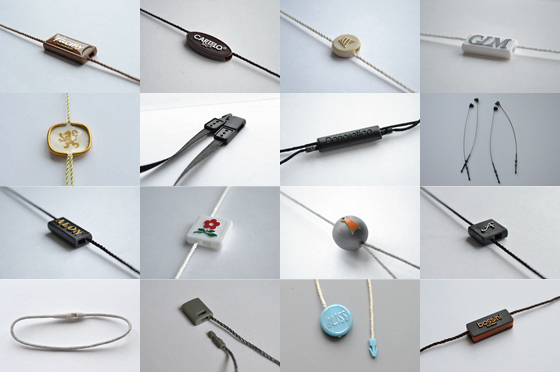 Details:
Tag material: coated paper, kraft paper, texture paper, cardboard, black paper;
Printing technics: offset printing, screen printing, UV, embossed and debossed, gloss/matte lamination, etc.
Cutting: heat cut, cold cut, laser cut;
String type: natural, poly/cotton twine, mercerized cotton, elastics;
Accessory: metal eyelet, safety pins, plastic seals, etc.
Quotation:
1, Reference sample from hang tag string's photo gallery or from other places.
2, The quantity hang tag string do you want. our MOQ: with your logo on: 2000pcs; with no logo: 1000pcs
3, Your logo or your design of hang tag string if you have.
Contact us with E-mail or WhatsApp
Sun protection clothing is a kind of clothing that can be used for sun protection. Its principle is to add UV protection fabrics with sunscreen additives in the fabric, and some sunscreen fabrics use ceramic powder and fiber to increase the reflection and scattering of ultraviolet rays on the surface of clothes. Prevent ultraviolet rays from damaging human skin through the fabric.
The sunscreen fabrics are also common fabrics, but when the dyeing process is used, an auxiliary agent is used to improve the light fastness of the fabrics, that is, with the color fastness, to prevent fade, texture, etc. are good, apply to each Grassroots people. The use of high-end professional outdoor sun protection fabrics is not only sunscreen, but also breathable and water repellent. Suitable for outdoor travel, play essential.
There are many kinds of sun protection clothing on the market. When purchasing, you can make a simple reference based on the clothing hang tags with string.