A collapsible rigid box or foldable rigid box is a type of rigid gift box that could be shipped flat, get the custom collapsible rigid box for luxury packaging. Due to their ability to be transported and stored flat, these boxes are also known as flat transport rigid boxes. It is its stylish design and smart construction that makes it popular for product packaging in various industries.
Rigid boxes play the role of packaging products while also enhancing the buyer's unpacking experience. Collapsible rigid boxes, however, meet both the first two functions while also greatly saving on shipping costs. So this type of box is more suitable for commercial packaging use. Foldable rigid boxes for perfume, watches, cufflinks, brooches, etc. can match the value of the product perfectly. Our style options include a cardboard collapsible rigid box, magnetic folding box, printed folding box, and more.
Why a collapsible rigid box?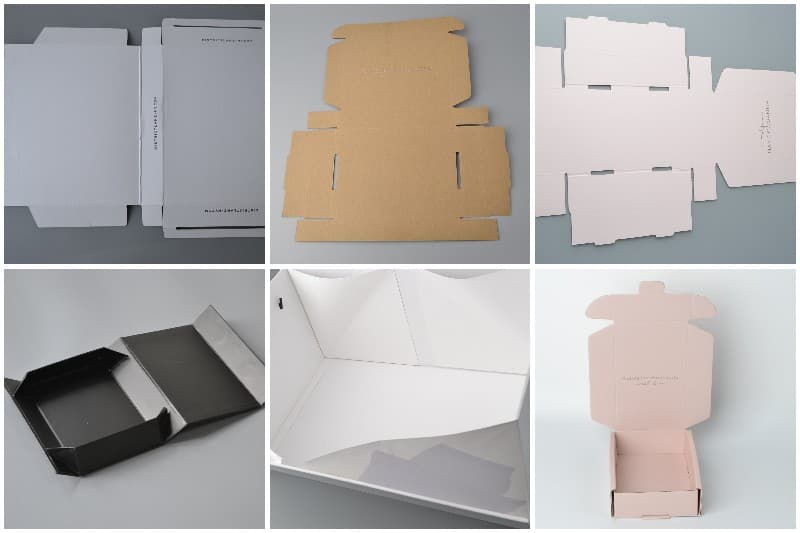 The first and most obvious point is that collapsible rigid boxes can reduce warehouse and transportation costs. Non-collapsible rigid boxes are costly to ship due to their large size. Folding boxes that can be shipped flat increase the number of one-time shipments, thus reducing costs.
The second point is that foldable rigid boxes for display can be stored flat, and can be assembled quickly when they are needed, unlike other boxes that take up a large portion of space. This advantage makes them especially suitable for small retail stores.
The third point, these boxes can provide strong protection for the items, with the use of inserts or pillow case together, so that the items in the box are not easy to shake, and are well organized.
Finishing
Lamination and coating are used to enhance the appearance of the package so as to attract the attention of the buyer. Embossing or embossing techniques are applied to make the brand logo or name visible for marketing purposes. Whether it's a subdued matte design or a bright, bold varnish coating, a subtle look can always have an unexpected effect.
Custom collapsible rigid box for branding
With the escalating demand of consumers, brand promotion is required by various brand owners, thus giving rise to the demand for printed packaging. Customizable collapsible rigid boxes with innovative designs perfectly fit their requirements. Different kinds of boxes such as printed boxes, recyclable boxes, die-cut boxes, etc. are widely used in electronic packaging, cosmetic packaging, luxury packaging, gift packaging, etc.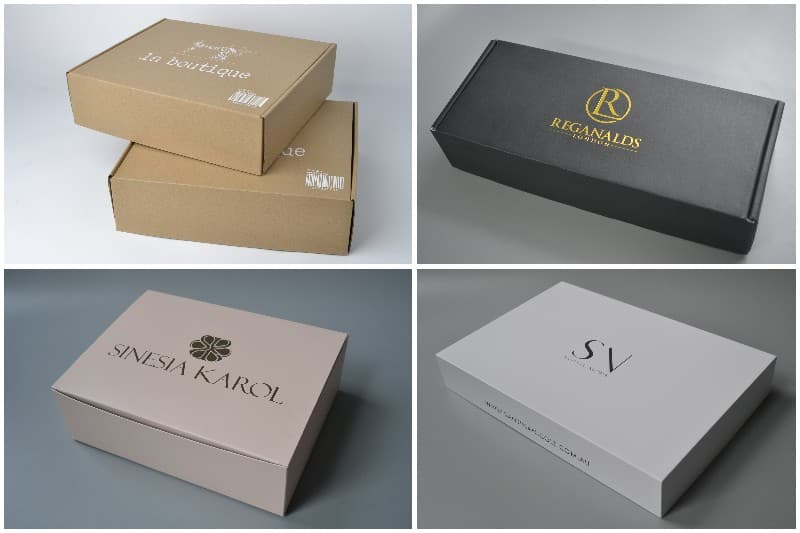 A range of technologies such as embossed logos, matte surfaces, magnetic buttons, etc. allows your products to reflect quality from their appearance. Consumers' first reaction to a product influences their expectations and there is a high probability that they will keep and reuse them for a long time after the initial purchase, which provides an opportunity for product awareness. Without spending too many resources, collapsible boxes can do part of the promotion work.

Clothinglabels.cn is a company dedicated to providing all types of packaging solutions for retailers. If you are looking for luxury foldable rigid boxes, we offer a range of options such as custom shapes, sizes, colors, and more.
Our custom folding boxes are also available in a variety of decorative options. Our collapsible boxes with window designs facilitate product display; closures with ribbons or magnets help enhance the overall appearance; foam inserts or partitions provide display space for combined products. All these value-added advantages will contribute to your brand promotion. We are committed to transforming your design into a physical box. No design? Don't worry, we also offer free design support for collapsible rigid boxes.
Customized Options
Size: available in all custom size
Material: 1200g grey paperboard, corrugated paper, kraft paper, etc.
Feature: foil stamping, die cutting; embossing. etc.
Lamination: gloss, matte, soft touch, etc.
Coating; satin, varnish, spot UV
Other options: silk & velvet lining; foam inserts; handles; magnetic closure; ribbons, etc.
MOQ: 100 pieces.

FAQs
Can I get inserts here with my custom collapsible rigid boxes?
-A definite YES to this question. Inserts can be produced on request. If you need inserts, check this page.
2. How can I choose the size?
-Our foldable boxes come in customizable dimensions, if you are troubled by this, just tell us your product specification, and we will choose the perfect size.
3. How can I send my artwork?
-If you do have the artwork, send it in CDR, ESP, AI, or PDF format to our email.
4. Can you print it inside the box?
-Yes. The logo can be printed inside or outside the box, if you need patterns inside the layer, tell me us.
5. Can I get a sample to check the quality?
-Yes, if you have this need, we'd love to provide samples to show you how your boxes will look.
6. Please can you tell me how to order a sample?
-Pls send us requirements, like color, size, logo, and reference picture, then we will quote for you. After you confirm the price, we make an invoice for payment. Then we will design for your confirmation, then we produce a sample, which usually 7-10 days can finish.
7. What is the bulk production time?
-7-10 business days.
8. What is the shipping time?
-3-6 days by express.
We also supply
Free Design | Free storage service | One-to-One Support | One-Stop Purchasing
Custom Collapsible Rigid Box