We provide cotton and canvas tote bags for retail fashion brands, and they are different in three aspects, such as thickness, strands, and material fabrics.
Differ in thickness
The cotton and canvas bags in the cloth bag type can be called cotton bags, and they are all environmental protection bags. The raw materials are made of pure cotton textile, which is easily degraded in the natural environment and will not pollute the environment. However, they differ in that canvas bags are generally thicker than cotton bags. Cotton fabric is a kind of woven fabric with cotton yarn as raw material, the canvas is a kind of thicker cotton fabric or linen fabric. Most canvas yarns are thicker than ordinary cotton yarns.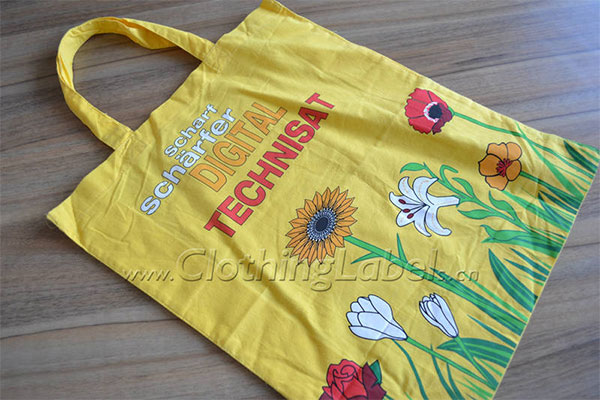 Differ in strands of warp and weft yarns
At present, due to hemp raw materials are relatively less, we generally believe that cotton is the raw material, so we can say that canvas is also a kind of cotton under the broad category. The biggest difference between canvas and cotton is that the warp and weft yarns of the canvas are composed of 2 or more strands, while cotton is mostly a single strand. This also leads to the rough appearance of the canvas and the fineness of the cotton fabric. Also, the canvas is usually knitted with plain weave, and twill weave is seldom used, which also brings convenience to distinguish canvas from cotton cloth.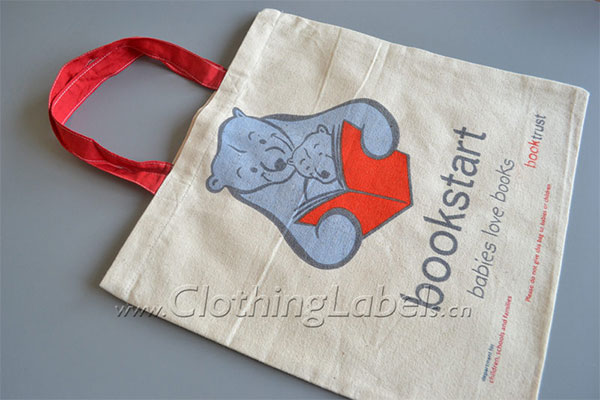 The Slight difference between them
The core of the difference between a canvas bag and a cotton bag is the same as the difference between a canvas fabric and a cotton fabric. To put it simply, the canvas is thick cotton fabric in Clothinglabels.cn. The choice of material thickness for cotton bags are usually 4 ounces and 6 ounces. Most customers will choose 6 ounces. If the customer wants a lower price, they can make cotton bags with 4 ounces. The cotton fabric that over 8 ounces are called canvas. Material thickness of canvas bags is usually 8 ounces, 10 ounces, 12 ounces, and 14 ounces. Most customers will choose 10 ounces. Strictly speaking, muslin fabric and cotton fabric are different, but their difference is small. So at Clothinglabels.cn, we called these two kinds of bags as muslin bags.

Therefore, after the above description, I believe you have a general understanding of the two fabric bags. Although they are a little different, in most cases, people will not make a particularly detailed division. Because their role in daily life is almost the same, and they are ideal for shopping, storage, carrying, and camping, etc. They can enhance your brand image and popularity to make people's daily life more convenient.