Cotton lace trims are decorative lace edges made of 100% cotton, which use a sewing or machine weaving way to make clothing fabrics more elegant and durable. They are imported products, which is the earliest mesh weave by crochet. They can achieve a perfect blend of clothing. So it is ideal for fabric details and home decor materials.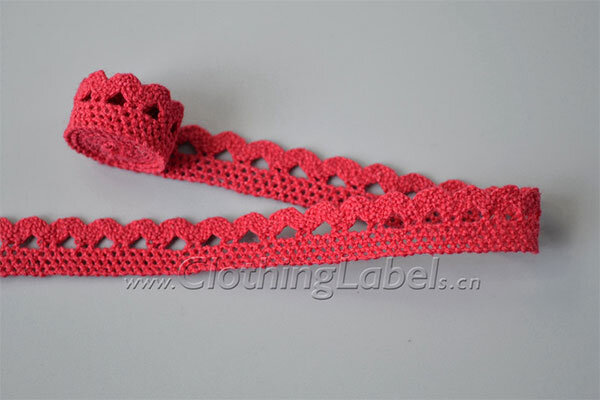 Cotton lace trims are consist of cotton material with pretty lace as a modification. Cotton can give people a sense of soft and comfortable hand feel. They are designed with vivid and elegant effect. Lace trims can show various patterns to embellish clothing and other fabrics. We can find their broad application in dresses and female underwear brim. So cotton and lace trims make the product becomes more ideal for curtain, handbag accessory, pillow, and home decor, etc. They are available in many styles, colors, types, and sizes as your requests. We also provide custom cotton lace trims and your logo can be weaved or printed on them.
Cotton lace trims are suitable for clothing, underwear, and home textiles. Summer underwear is mostly themed with lace trims. The lace trims customized for garments can create a sense of sweetness. It is a perfect application on women's clothing and dresses. In terms of home textiles, it will give people a sense of hierarchy. Some customers like the Japanese style. So they can DIY lace textiles to make their favorite feelings for their lying homes. We usually see some curtains and tablecloths incorporate into this design. Used in summer, it will create a cool feeling in the home.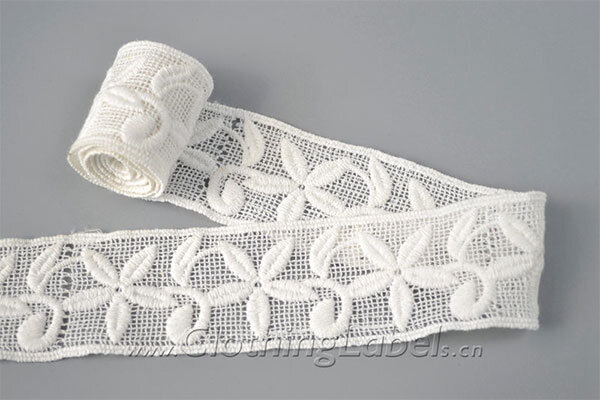 Features of cotton lace trims
Made of pure cotton with pretty lace, durable and easy to use;
Distinct lace patterns as customers' requirements;
Beautiful design with soft texture;
Wide application in clothing, gifts, and craft projects.
Cheap price with first-class quality;
Diverse types and sizes for your choice;
Development of cotton lace trims
Cotton lace trims appeared in Europe in the 16th century. People use them for decoration of clothing and other textiles. At first, its production process was rather complicated. Unlike traditional crocheting or embroidery, it is not knitted with silk threads or yarns according to the pattern effect. But the cotton silk threads need to be spawned on each small shuttle. Put the pattern underneath when making, and use different knitting, winding, and other ways to make.
After 2000, cotton lace trims' production was changing from mechanical chain knitting lace machines to computerized lace machines. This strengthens the scale of automated production. At the same time, it saves time and improves efficiency.