We provide custom cotton tote bags for retail and fashion brands, and they are eco-friendly fabric bags that are mainly used in groceries, shopping, etc.
The cotton fabric
The cotton bag is an environmental-friendly bag, which is small, convenient, and durable. The biggest advantage is that it can be reused and degraded, thereby reducing environmental pollution to a greater extent. In foreign trade activities, 6 ounces per square (also called Ann, English: ounce, 1 ounce = 28.35 grams) is called cotton fabric. Cotton fabric can be coated. The coating can change its thickness and increase the waterproof effect. The concept of cotton fabric is very broad. It can be said that any fabric whose raw material is woven from the cotton yarn can be called cotton fabric.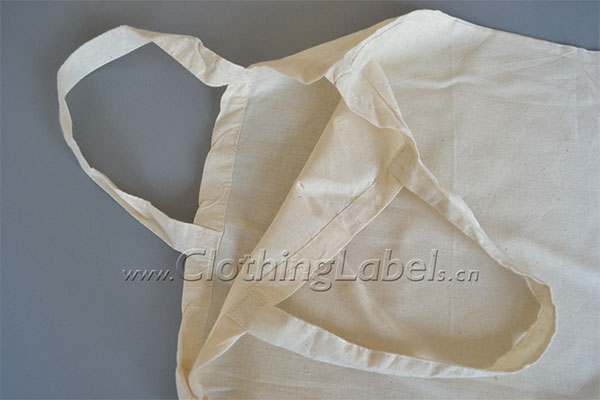 The use of the cotton bag
However, it is generally believed that cotton cloth is made of single-strand, relatively thin cotton yarn, which has the characteristics of softness, moisture absorption, breathability, and warmth. Its shortcoming is easy to shrink and wrinkle. The cotton bag is a necessity for people's daily life, it is widely used in clothing, bedding, interior decoration, packaging industry, medical, military, and other aspects.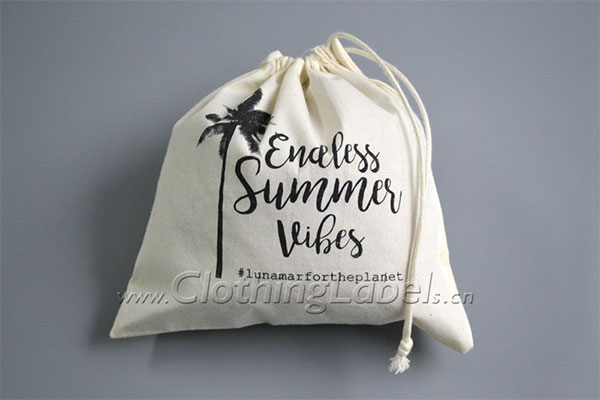 Eco-friendly cotton bags
In recent years, environmentally friendly bags have gradually become popular worldwide. Because the cotton fabric is derived from natural cotton, most of the eco-friendly cotton bags are rarely dyed. So it is very environmental-friendly in terms of raw materials. Its soft fabric is easy to fold and carry, and easy to clean. Therefore, this kind of cloth bag is best for shopping bags, but because of the high cost and complicated craftsmanship, it is not as popular as plastic bags. The cotton tote bags are strong enough to last a long time and can be washed and reused.

Custom cotton tote bags in Clothinglabels.cn
When we customize cotton bags, we usually print the logo or embroidery logo on the cotton fabric by screen printing. Another very special way is to put the logo on the cotton bag and use the felt cloth laser to cut into the shape of the logo, and then sew it onto the cotton bag, so that two felt cloths with different sizes and colors can be superimposed and form a combined pattern to display the customer's logo. This is what we did recently when we customized a cotton tote bag for a well-known brand.

The bag made will be very personalized and quite beautiful in appearance. The advantage of the bags with the brand Logo is that customers can display their brand for free for a long time. The MOQ of our custom cotton tote bags is 100pcs. The price is determined by the order quantity, materials, bag size, and structure. Logo can also affect the price through printing, embroidery, or felt cutting. We will give you a quotation based on the information you provide. Please contact us to get a quotation for customized cotton bags.
Therefore, after the above description, I believe you have a general understanding of the custom cotton tote bags, and they are used for a wide range of purposes, such as: for storage of groceries, supermarket shopping, leisure outing, as holiday gift bags, promotional bags, storage of food, vegetables, and snacks, etc. It can promote your corporate brand invisibly, and enhance your brand image and popularity. With these customized bags, people's daily life will be more convenient.