We wholesale custom metal labels with the brand logo for clothing, which are eco-friendly garment tags and accessories used in clothing, bags, hats, etc. Metal labels are not only waterproof, but they are durable. It is the most durable label to date. Custom metal labels are ideal for instruction and brand publicity. They are multi-functional. Also, they are perfect for clothing brands. But they are suitable for name labels, handbags, and fashion jewelry, etc.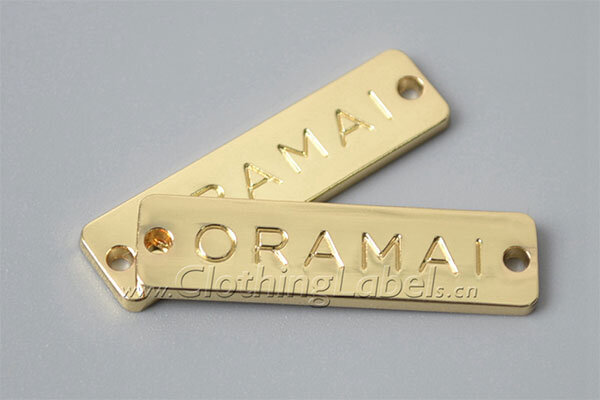 Custom metal labels are perfect in the creative decorations and leather crafts. Bracelets, purses, gifts, and fashion accessories are where they used. They are durable and have wide use. So they become an excellent choice in many applications. They can convey important information. For example, they can not only convey important product information. But they can promote the company's brand through the display.
About custom metal labels
Materials: Zinc Alloy, brass, aluminum, stainless steel, iron, etc.
Crafts: Laser Cut, embossing, engraved, matte.
Samples: We can ship samples for your checking about quality and style. Samples are free, you just need to pay the shipping cost.
Size: Any size, color, style can be customized.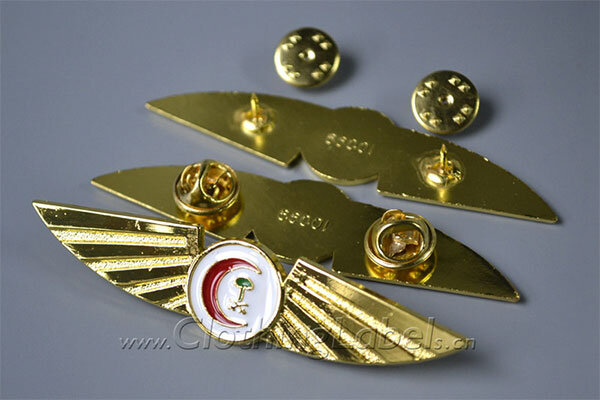 What is the most common use of custom metal labels?
Clothing labels
Metal labels are part of clothing labels. Many clothing companies use custom metal labels for jeans, bags, and hats. Some shoe companies use them to improve the overall look and feel of their shoes.
Brand promotion
Custom metal labels can be engraved with your brand logo, trademark, or any key product information. For your brand, our metal label is durable and can be applied to any item. This is much better than labels with other materials that are easy to damage. It will help improve your product sales and brand image.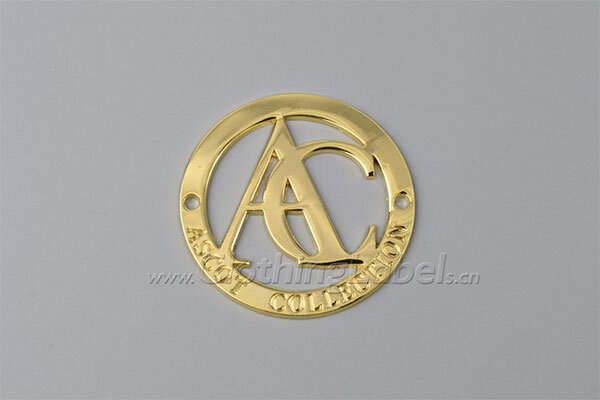 Safety tips of custom metal labels
Custom metal labels are not just for the clothing industry. Meanwhile, they are ideal for safety and warning labels. They can replace paper labels or plastic labels. Besides they can indicate potential hazards in the workplace and reduce the occurrence of danger.
Advertising
Custom metal labels used for advertising usually have a company logo, website, and phone number. Slogan and marketing information are also common. This is very helpful in building brand awareness and cultivating potential customers in a subtle way.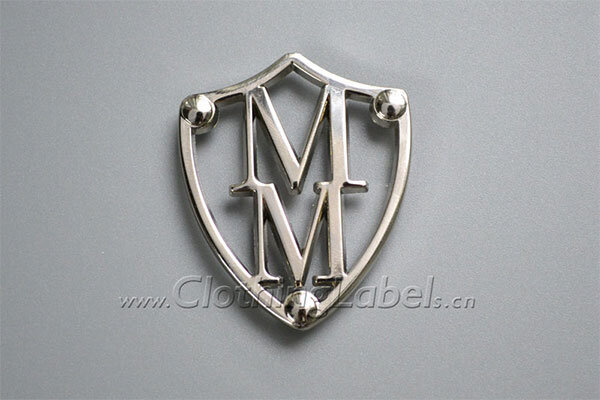 Why choose our custom metal labels?
It has excellent resistance to weather, temperature, chemical substances, etc.
It ensures a long service life of products with little maintenance.
They are eco-friendly and durable, and they have incredible scratch resistance.
Our advanced production equipment and skilled workers can reduce delivery time and mold costs. Meanwhile, we will have exclusive designers to provide artwork according to your exact requirements.