The elastic wristband is a strip that is made from elasticated materials and worn around the wrist for any gender, making it great for multi-use. It's a type of elastic band. There are woven elastic wristbands and silicone elastic waistbands. These two bands are from silicone, polyester, cotton, nylon polyester, etc. Not only is it versatile, but an inexpensive way to show support for various causes.
An elastic wristband entails stretch and softness. To achieve different results, therefore, we adopt different additives to finish various elasticities. It is not just a fashion accessory that improves the wearers' charisma, but it can help raise awareness and promote a business product or service as well. Take Apple's elastic wristband for example, users can purchase their favorite wristbands. On the other hand, Apple completed a successful brand presentation. Besides that, some also use it to help with anxiety.
Companies could purchase elastic wristbands in bulk orders from here. Of course, we allow you to choose a color, add a message, and upload logos to design your personalized bracelets. They can be stripped, swirled, or single color. Debossed, embossed or printed logo or text on these bands with the required thickness. Both inside and outside of the band are custom. Add-on options such as hook and loops, PVC tags, and adjustable locking clasp are available.
Types of elastic wristband
Our products fall into 2 common categories. Both of them are stretchy. Read below to find out the differences you could own.
Woven elastic wristband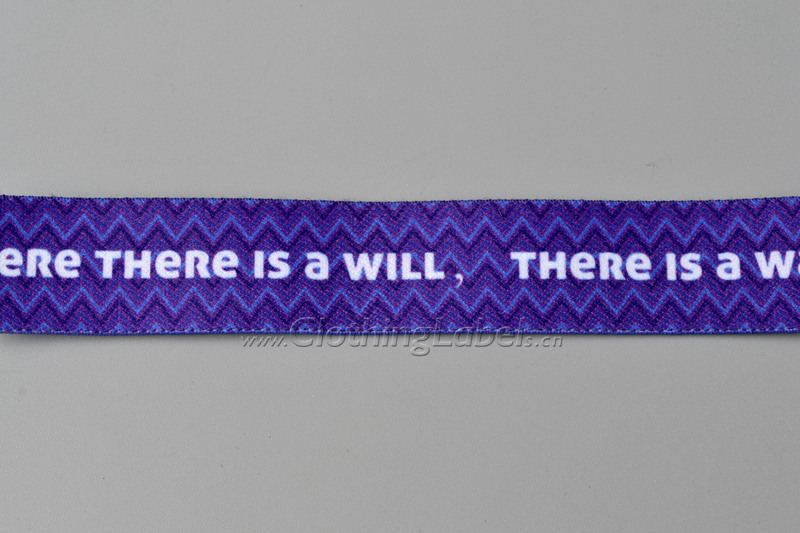 The woven elastic wristband entails high strength that will not narrow when stretched. Besides, it is machine washable, dry-cleanable, and saltwater-safe.
This makes it suitable for premium gifts, advertising for sports or parties. You can customize it with printed or woven patterns. Clips can be attached to adjust according to the wrist.
Silicone elastic wristband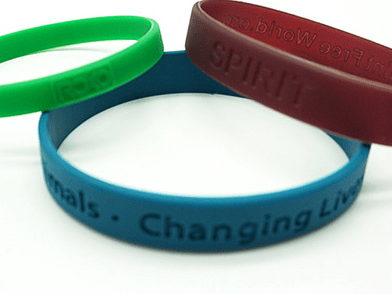 Often referred to as a rubber bracelet, our band is made of 100% silicone and is the best quality you will find. It is latex and lead-free. The wearer doesn't have to worry about any sort of skin reaction. It comes in many styles (debossed, embossed, color coat, ink-injected)
Application of the elastic wristband
School Trips
For teachers who are afraid of missing a child on a school trip. An elastic wristband can be a great relief. By giving each child a wristband with a printed school's name and contact number, the teachers can reunite the lost child more easily.
Event Souvenirs
For people who want to prolong its promotion or grant access, the elastic wristbands work. The attendees can wear to their hearts' content. Take wedding as an example, you can print your guests' names on them to give a personal touch. The bands with other items make your big day ceremonious.
Marketing
For brand owners, the elastic wristband plays a key yet inexpensive role in brand promotion. Handing out your customized wristbands with a company name or logo can do wonders for brand awareness. They wear it, meaning they have become walking advertisements.
Raising Awareness
For charities, the wristband is a good way to promote a good cause. Each one you buy often goes to the charities themselves. And when wearing it, this promotes the cause and potentially encourages others.
Final words
These elastic bands are easy to take on and off. Our bands are tight enough, at the same time, won't exert too much pressure on your wrist. Besides events, charities, or giveaways, there are other new ways waiting for your discovery.