Wholesale Hang tag plastic string and tagging tag gun, bullet head lock fasteners loop hook, square lock fasteners in stock.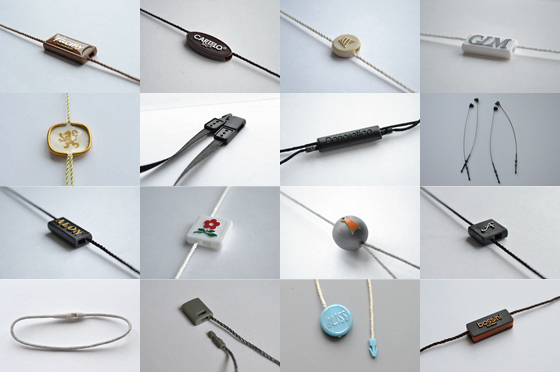 The twisted side of the word "rope" indicates that it is made of grass, hemp or silk, twisted and twisted. In ancient books, in addition to understanding the ropes used as nouns, it often uses its function to derive meanings such as "constraint, binding, and limitation" and to use it as a verb.
In "Er Ya" there is a sentence of "the bundle of ropes", where the word "rope" is the meaning of binding. In modern Chinese, the use of the word "rope" as a verb is extremely rare, and the "salvation to justice" or "law to justice" is a common one.
With the pursuit of perfection in life and the rapid development of industry, the rope has been twisted and twisted into two strands, three strands, eight strands, sixteen strands, twenty-four strands, twenty-four strands, thirty-two strands, and fourteen strands. The lines are more and more detailed and beautiful. They can be woven together in one or more colors and regularly. The color is more impressive. The materials are available. Ma, brown, polypropylene yarn, polyester yarn, cotton yarn, nylon yarn 8 and other fibers or metal weaving, life can be seen everywhere .
The ropes or strings used for hang tags in clothing accessories are usually hang tag waxed string, hang tag leather string, hang tag cotton string and hang tag plastic string.