Hang tags are suitable for clothing and fashion retail brands, below is the custom hang tags order process for reference if you want to order or wholesale.
Get a quote for the hang tags
Contact us via email, WhatsApp, phone call, website message, social media, or other ways. Please inform us as much information as possible to get an accurate quote: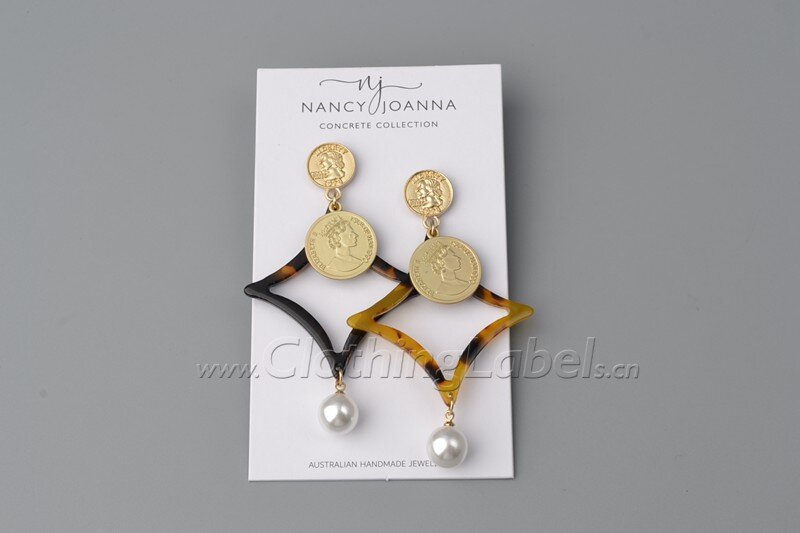 1>Your logo or hang tag design draft
If you have the design draft, please send it to us. If you want us to provide the design draft for you after we sign the bulk contract and you pay, we will offer it to you for free; The file format of the hang tag design draft can be CDR, AI, PDF, and other vector files.
2>Size of your hang tags
Tell us the size of hang tags that you need. And we will customize it for you as your requests.
3>Materials and workmanship of hang tags
If you are not sure about this, please show us the hangtag pictures you like (choose and download from our photo gallery or other places), we will quote according to the material and craftsmanship of the hang tag in the picture.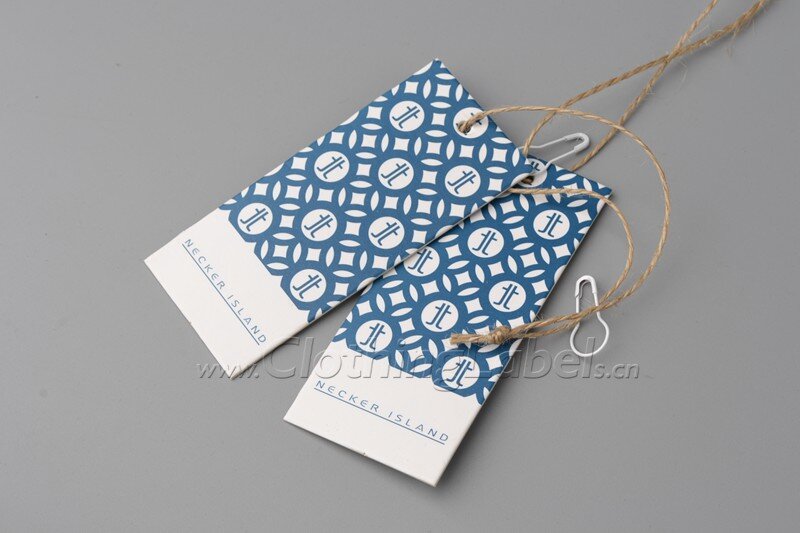 4>Whether it contains hang tag string and safety pins
5>Quantity required
Our MOQ is 100pcs. If you want to get a much cost-effective unit price, we recommend that you order 10000pcs.
6>Shipping address.
Be sure to tell the postcode, please.
We quote and issue PI
We quote according to your needs. After you confirm the price, we will issue PI, and then you can pay according to the payment method on the PI.
Design hang tags
If you provide your own design draft, please skip this step. We will design the hang tag for you free of charge according to your requirements. If you are not satisfied, you can modify it again until you are satisfied. However, you can only modify it up to 3 times. If you are still unsatisfied with it over 3 times, you need to provide your own design draft.
Make samples
If your order is less than 1000 pieces, we suggest not making the sample, because the sample cost is almost equal to the googs value of 1000 pieces; For orders of over 10000pcs, we suggest making samples first, and you will pay the sample fee, which is 100-200USD; If the order is more than 100000PCS, we will make samples for free after you confirm the price and pay for the goods. After you confirm the design draft, we will make the sample for you. After the sample is completed, we will take a photo for you to confirm. If you need us to send you the sample by express, the express fee of the sample will be about 30USD.

Bulk production
After confirmation of the pre-production sample, we strictly follow the sample quality standards for bulk production and perform the QC final check.
Deliver the goods
Deliver the goods according to the transportation mode discussed earlier.
Receive and inspect goods
After you receive the goods, carefully check the product quality and quantity. If there is any problem, please inform us within 7 days, and we will provide a solution.
After-sales service investigation
Our after-sales department will contact you to rate and evaluate our service satisfaction and product quality. We pay attention to the opinions of every customer, aiming to improve customers' satisfaction and create value for them. We sincerely hope your career will be successful. Look forward to becoming your long-term stable and reliable professional hang tag supplier.