Luxury hang tags are suitable for high-end clothing, we provide many options to customize the look and feel of luxury gold or silver foil hang tags. If you have noticed the hang tags in luxury stores, you might get impressed with their hang tags, no matter they are cotton hang tags or metallic hang tags. For many sellers, a great luxury hang tags design is a crucial part of any branding strategy. Even if you're not a high fashion brand, adding a luxury swing tag to your garments can be a light spot.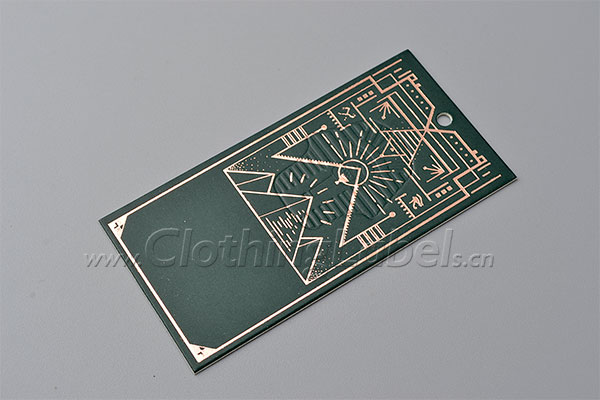 Generally speaking, there is no confusing images or text in luxury hang tags. Let's take GUCCI as an example, its logo and brand name are printed on one side, other basic information is stuck on the other side. You definitely notice the logo the first time you see it. You can get the conclusion that a luxury hang tag is no only a paper tag but also a promotion tool.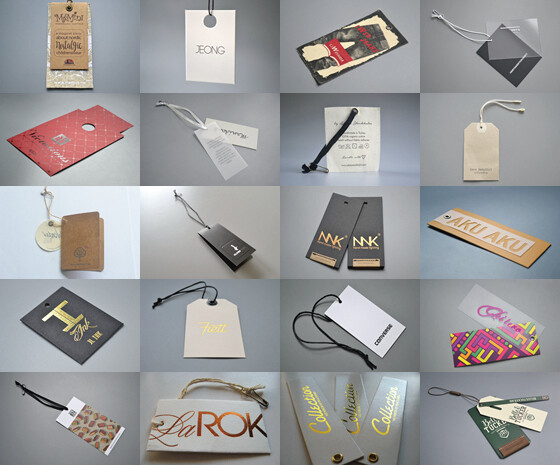 What luxury hang tags can do?
Draw customer attention.
As mentioned above, a simple yet delicate luxury hang tag can impress your customer when a lot of brands are displayed together with similar commodities.
Tell your product
Garment hang tags are a medium to tell more information about your product. The logo or the material, even the color can revoke customers' feelings. What you highlight can add the validation necessary to justify their purchase.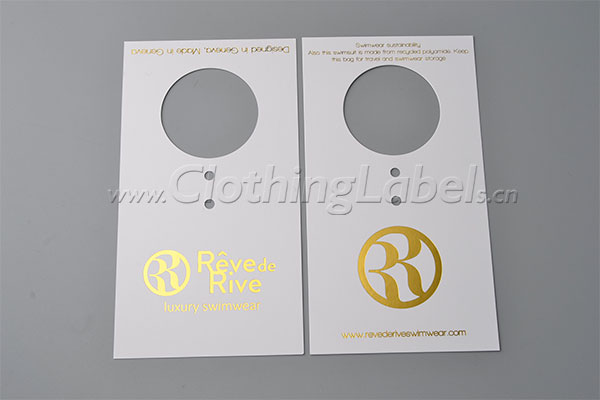 Add value
A luxury hang tag adds value to your clothing. Customers get what they need from your luxury hang tags. Elevating your brand with luxury swing tags will feel more high-quality. Just like luxury brands, customers get their satisfaction from the commodity they buy as well as the perceived value.
Luxury hang tags characteristics:
luxurious coated paper options
The thickness of the hang tag is a vital consideration since the thicker the hang tag is, the greater the quality feel. Our luxury hang tags use high-quality coated paper to prevent them from deformation. Professional machinery promises printed text in high definition.
Emboss or deboss logo
Logo plays a significant role in your hang tags. Choosing an emboss or deboss logo is the most efficient way to attract customers. This tag is classic and extinguishing without too much screaming. Luxury hang tags deserve a delicate logo. It creates brand value as well.

Hole punch grommet
If you prefer luxury hang tags with a delicate hole punch grommet, we also offer to hang tags with grommet. It's easy to apply and with our easy clasp string and safety pin(if you choose) hang tags can be applied to clothes easily. High gloss logo finishing is also available.
Foil printing
Using silver foil or gold foil adds a fancy feeling for your products. Foil conveys a sense of prestige and luxury. It sends a message of sophistication to your clients. Using foil to make your tags shine with a brilliant metallic hue.
There are other ways to make your hang tag luxury and deluxe. If you have special requirements, contact our salesmen, and they will serve you.