New clothes bought back all with hang tags and hang tag string, we usually cut and discard the scissors and wipe them.
But in fact, this hang tag is still very useful, one magical effect of the hang tag is admission headphones. Usually the headphone cord is always tangled together and it is not easy to open. Do not worry, the hang tag can also receive headphones! Find a hang tag and open one in the middle of one of the three sides. The plug first snaps into one of the open mouths. Hold it by hand and then twist the lower thread around the other two.Finally, the two headphone cards can be put into the line! This is nice and tidy again!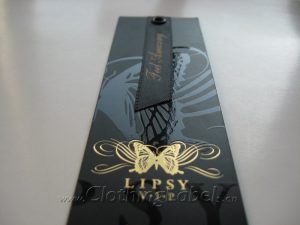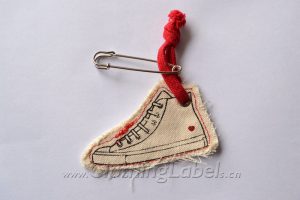 Clean stove gap: there are some gaps in life that can also be cleaned with a hang tag! For example, the gap on the side of the stove is very difficult to clean up, and there will be a lot of dirt over time. We just need to take a hang tag, get a crack in the crack, and the dirt will come out!
String together to create a creative curtain: clothes hang tags can also be collected and used to create creative curtains when they are boring. Simply cut them into different shapes and attach them one by one with paper clips or hang tag string, and then coat them with their favorite colors. A unique curtain is created.
Moreover, you can write some of your own goals, philosophy of life, sentiment, or confession on the hang tag, which is very interesting!
As bookmark: compared to e-books, many people like to read physical books, can use hang tag as a marker each time while they read a book, so that they can see it next time. However, folding the book would have creases, and the hang tag would be short, thin, with a hang tag string on it. It would feel like it was exactly the same as the bookmarks!