The product hang tags are small hang tag attached to the products like clothes or shoes, which have information about the brand name, logo, and origin, etc. Generally, product hang tags are made of paper, plastic, metal, etc. They hang on the products by a string or rope, and metal chain, etc. This will enhance the product's brand image and increase product sales.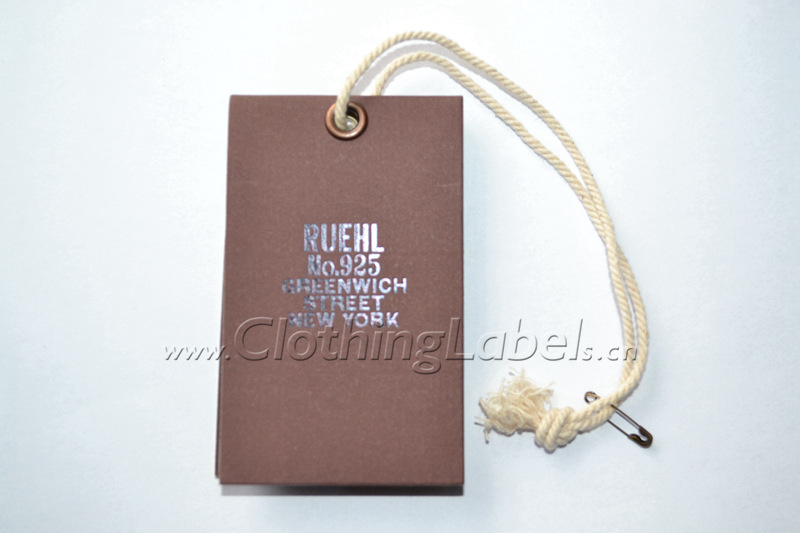 A brief description and design of the product are printed on the hang tags. And some qualification certificates are hung on products as hang tags. As for clothing accessories, product hang tags are usually hung or sewn on certain specific positions of clothing or products, such as the back collar, cuffs, waist of pants, or buttonholes.
We provide custom product hang tags for customers all over the world. Any size, color, type, and printing requirements can be achieved as customers' requests. Our products have received the favor of many customers, and more and more customers have become our loyal customers. Look forward to working with you.