Recycled paper bags are eco-friendly and renewable for retail fashion brands, and we can print your logo, text, and product image on your custom paper bags. They are ideal for marketing, advertising, and brand promotion. Also, people can transform it into a variety of storage tools, making it more economical and affordable. We supply them at a cost-effective price for over 5000 retail brands all over the world. Customers' logo, slogan, and product information can be printed as their requests.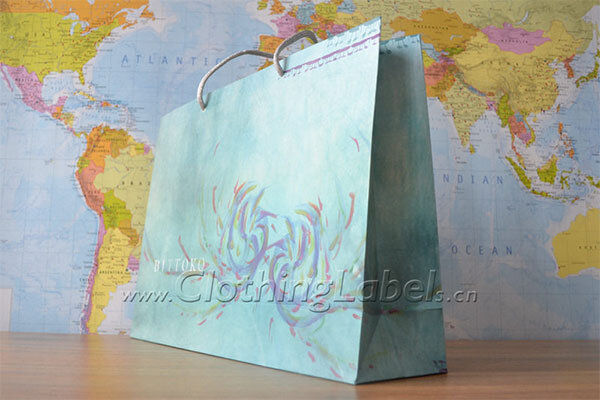 Are recycled paper bags becoming much important?
As people's awareness of environmental protection has increased in recent years, yes, recycled paper bags have gradually become popular and important. Impressive handbags and beautiful designs are the most cost-effective method to improve shopping brand image. And they are the most unique way to package your goods and can provide you with many options to suit your brand and corporate image.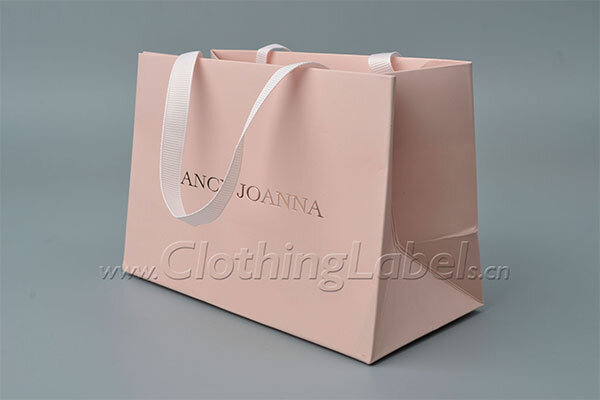 All of our recycled paper bags are of great high quality and reusable! you can choose different materials, printing pictures, size, shape, surface treatment, and treatment, etc.
What will recycled paper bags bring to the brand?
recycled paper bags are now used more frequently, and they are favored by more and more clients. What's more, they are very suitable for handicrafts, because the paper material is harder, which is very similar to some of the cardboard used by our children now. So you can also take them as some handmade supplies, or let Children do some manual work, such as making a bunny, a kitten, and a puppy. Drawing on it in advance, and cutting it out is also good manual work.

Reuse of recycled paper bag
There are also many beautifully designed brand recycled paper bags. They look quite strong and sturdy. It is really a pity to abandon them away. So, get started to use them for the second time to decorate life while protecting the environment!

Made recycled paper bags into a sturdy box
First you can cut the handle of the paper bag with scissors. You can adjust the cutting position according to the size (height) of the box you want to make. It needs to be folded inward, so you can fold it in the same way as before. And then you should fold inward along the fold line.
After all the folding, the original waste recycled paper bags can be turned into a very strong box, and there are many scenes that can be used at home. The beautiful patterns can be used as small objects for decoration in kitchen drawers. And the boxes can play a big role.

Used as a vegetable box in refrigerator cold storage
Putting vegetables in the refrigerator compartment is easy to be in a mess, but it can be neatly stored in a strongbox. It doesn't matter if the dirty vegetables are stored in such a paper bag box. If they are dirty, they can be replaced. It can be used for the preservation of different kinds of vegetables, and it will be very convenient for the reorganization in the refrigerator.
The box itself can be used as a decoration, due to its sturdy, cute look, and beautiful color. For example, when a brown paper bag in a bakery is folded, a cute illustration or a stamp will make it lively. When used in the kitchen, it can be changed immediately if it is dirty. Also, it can even be used in anywhere.

Storage of clothespins or articles for daily use
There are a lot of paper boxes made of recycled paper bags that can accommodate clothespins and other articles for daily use. Your living space can be also saved.
Abandoned paper bags can also hold pocket napkins. Put the pocket napkins in it and store them as napkins, which is easy to use. The drawer-style tissue storage box made of them is easy to handle. In this way, you can get rid of the messy living space and make your family more tidy and comfortable.

Gift wrapping
What you need to prepare are recycled paper bags (thinner ones are better), ribbons, self-adhesive lace trims, double-sided packaging tape, cutters, and punchers.
First, cut off the carrying part. Punch the bag opening with a puncher. Before tightening with ribbons, 6 holes in the front, 4 in the back, and 2 holes in the left and right sides. The self-adhesive lace edge sticks to it. You can use a pencil to draw the place to stick in advance. The ribbon passes through the hole and finally connects at the front to complete. It should be noted that the gift must be put into the bag before being connected, otherwise, it must be untied and reloaded.