Though you may know the importance of adding an effective hang tag with your clothes, what information should be printed on it is still a problem? Hang tags can be as diverse as the clothes themselves. Although putting your brand name on the tag might be a little help, there is nothing you absolutely must have. Below are some ideas.
Brand name and/or logo
There is no doubt that the brand name or logo is the closest thing to a must-have. The chance is slim if your consumers don't know what brand they are buying. Thus, a logo in high definition with consistent typography will catch their eyes at the first sight.
2. Tagline
The tagline is a way to convey brand value. In addition, we regard it as a part of the enterprise brand image. Of course, a good tagline makes your customers or onlookers remember your brand. For instance, You will never forget "Nike, JUST DO IT".
3. A brief "About Us"
A backstory that your tagline could not express can be included. Such as, what's your passion about? What you have done? Or what is unique for your customers could mean a lot to them.
4. Product information
What your customers definitely care about is your items themselves. So, the items can highlight the flash point.
5. Contact information
If you are going to enlarge the number of your customers, you should never miss the contact information. No matter leave your site, email address, or Facebook, the action means you are open yourself to return customers. Hence, it is just like the new guy you meet. If you want to have a relationship with him, the important thing you do is to ask for his number.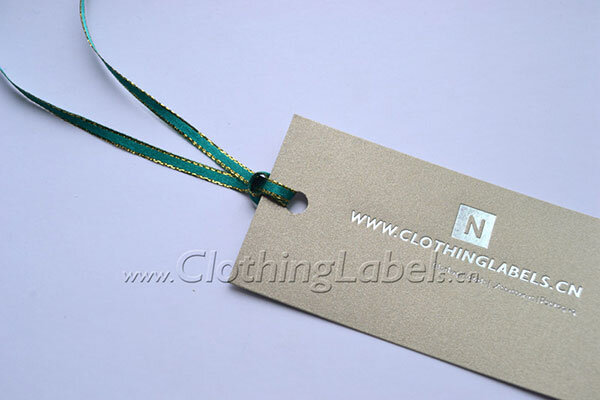 6. Photo or illustration
However, a great photo is a tool to convey visual effects as well. Not only is an effective design informative, but it is also visually captivating. But, the most perfect tag can be made only if the picture and text match.
7. Care instruction
If the fabric you sell needs to take care, you might as well include this information.
Since there is so much information to print, you can use your creativity to promote your brand. Hope this information helpful to you. To get more information, please pay attention to our official website.