What is eco friendly fabric? Generally, the eco-friendly fabric is low-carbon, energy-saving, and has naturally free of harmful substances. And it is environmentally friendly and recyclable. The eco friendly fabric is composed of RPET fabrics, organic or colored cotton, bamboo fiber, soybean protein fiber, hemp fiber, Modal, organic wool, Viscose.
List of the 9 best eco friendly fabric as below:
RPET fabrics
Organic cotton
Colored cotton
Bamboo fiber
Soybean protein fiber
Hemp fiber
Modal
Organic wool
Viscose
RPET fabrics
RPET fabric is a new type of recycled and eco fabric. And its full name is recycled PET fabric (recycled polyester fabric). Besides, its raw material is RPET yarn made from recycled PET bottles through quality inspection, separation, slicing, spinning, cooling, and collecting. So, we also call it a recycled plastic bottle fabric. The fabric is recyclable and can save energy, oil consumption and reduce carbon dioxide emissions. For every pound of recycled RPET fabric, 61,000 BTUs of energy can be saved, equivalent to 21 pounds of carbon dioxide.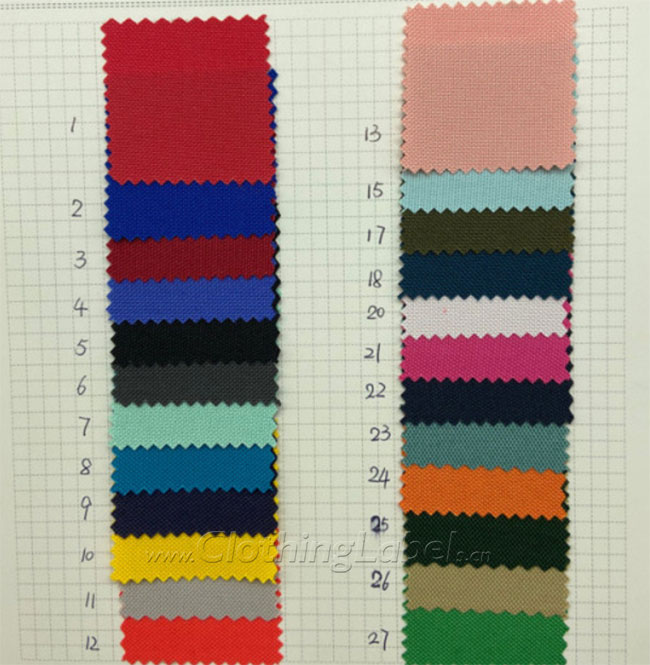 Organic cotton
First, organic cotton is a kind of pure natural and pollution-free cotton. It has the features of ecology, green and nature protection. Secondly, the fabrics woven from organic cotton are bright, soft to the touch, and have excellent resilience. So, it is not only wear-resistant but has unique antibacterial and deodorant properties. Then, Organic cotton fabrics can relieve allergy symptoms and facilitate pampering children's skincare. Used in summer, it makes people feel particularly cool. In winter, it is fluffy and comfortable and can remove excess heat and water from the body.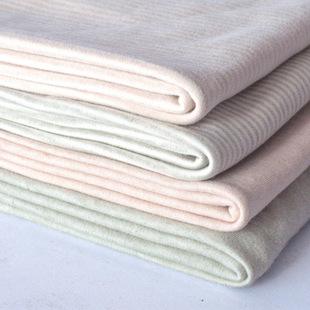 Colored cotton
Colored cotton is a new type of cotton with natural colors of cotton fibers. And it is soft, breathable, elastic, and comfortable to wear. Therefore, we also call it higher ecological cotton. At the same time, it is antistatic and does not pill. Then, it has good ventilation and sweat absorption. The color of colored cotton clothing is not so bright. Because there is a layer of wax on the surface of the cotton fiber. But, colored cotton still retains the features of natural fibers. Therefore, it can create a hazy visual effect.

Bamboo fiber
Bamboo fiber is a cellulose fiber extracted from naturally grown bamboo. Meanwhile, it has good air permeability, water absorption, abrasion resistance, good dyeability, etc. Therefore, it is antibacterial, anti-mite, deodorant, and anti-ultraviolet. In addition, people use it in clothing fabrics, mats, sheets, curtains, scarves, etc. And, it can also produce light and thin clothing fabrics. Meanwhile, it is ideal for panties, socks, medical care supplies, tissue manufacturing, etc.

Soybean protein fiber
Soybean protein fiber is a degradable regenerated vegetable protein fiber. And it has many excellent properties of natural and chemical fibers. First, its fabrics have the feel of cashmere, the sheen of silk, and the breathable warmth of cotton. Second, it is skin-friendly and comfortable. Thus, it is praised as a "21st century healthy and comfortable fiber" by experts. Third, soybean protein fiber has a good drape and fine surface texture. So, it is an ideal fabric for high-end shirts. It also contains various essential amino acids, which are suitable for wearing.

Hemp fiber
Hemp fiber is a fiber obtained from various hemp plants. Among them, flax, Apocynum, etc. can be used as textile raw materials. And we can use them to weave various cool linen cloths and summer clothes. Second, the strength of hemp fiber is higher than that of cotton fiber, up to 6.5 g/denier; the elongation is small, only half of the cotton fiber, about 3.5%, and brittle than cotton fiber. Hemp and flax fibers have a smooth surface. So, it is easy to absorb moisture and is not easy to deform.

Modal
Modal is mainly made of wood and aloe vera fibers. It is pure rayon. Modal fiber is soft, smooth, and bright in color. Besides, its surface is bright than the existing cotton, polyester, and rayon. So, it is a natural mercerized fabric and is popular in underwear production. And it is an ideal close-fitting fabric and health care apparel product.

Organic wool
Organic wool is produced on bio-farms that are free of artificial chemicals and GMOs. And the flocks are free-range, disease-free. And it has "certified organic" issued by authorities. In recent years, there has been a huge increase in interest in organic wool in various markets.

Viscose
Viscose is a nano-thread with special molecules. This structure ensures adequate oxygen circulation. Therefore, the viscose fabric has a good humidity control effect. With moist air, this fabric does not generate static electricity. Therefore, it has a good antistatic ability. Then, it is smooth and comfortable to wear on the body. Therefore, it is especially suitable as a fabric for sportswear. Finally, the clothes made of viscose are compliant, supple, and will not deform.

The development prospect of eco-friendly fabric
Since the second half of the 1980s, international fashion design masters have continuously launched eco-friendly series of clothing. And after entering the 1990s, with the improvement of global environmental awareness, this upsurge continued unabated. Today, people want clothes that protect themselves as well as the environment. And environmentally friendly fiber clothing will be the future development trend. Here you can learn more about different types of sewing threads.