We supply custom hang tag string with your LOGO and cotton/polyester twine with plastic bullet head/square lock fasteners in stock for price tag and paper tags.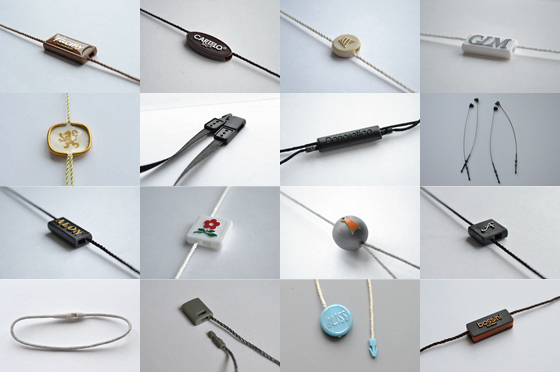 Hang tag string with no logo color sample chart for sale
Quotation:
1, Reference sample from hang tag string's photo gallery or from other place.
2, The quantity hang tag string do you want. our MOQ :with your logo on:2000pcs; with no logo:1000pcs
3, Your logo or your design of hang tag string if you have.
Contact us with E-mail or WhatsApp
I remember reading a foreign story before, to the effect that a person in one place did a good thing for others, but he does not require the person who is "en" to return to him, but only hopes that those who are "en" also pass for others. The way to do things well conveys this belief. So, in this country, many people in this country feel the "gratitude" and feel the warmth and care of the society. Therefore, there is a grateful heart. How warm and grateful! Actually, for us, being able to reflect your gratitude through actions is of course very good. However, if everyone has a pair of life, society, loved ones and even strangers, The heart of gratitude, I believe that everyone lives in happiness. Wow, we should be grateful, thankful parents bring me this world, let me have the opportunity to experience all the wonderful world. Get up in the morning, stretch, open Eyes, look at the light that passes through the window. Should we thank God and give me a new day so that I can experience its beauty and cruelty in this plentiful world; and I can see my pro And friends; Can do my favorite job. My study achievement. Should I be grateful, thankful for my family's support; With the help of my classmates? With the teacher's guidance. And their tolerance and patience with me. Back In the warm home, should I be grateful and thankful for what my family members have done for me; I am grateful for their indulgence and consideration for me; I am grateful for their selfless dedication. When I encounter difficulties and get help from my friends Should I be grateful and grateful to my friends for their deep friendship? I am grateful to them for their helplessness. Yes, thanksgiving is not complicated, as long as you have a grateful heart! Gratitude is everywhere!
Sometimes we can print some thanks card for our friend. Hang tags or hang tag string supplies can also do thank card!